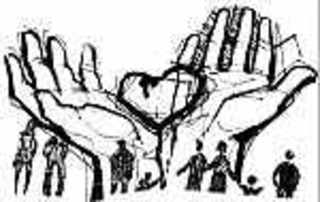 I am an organized person.
In fact some people think I am hyper-organized. Call us Type A personalities, high strung, or detail crazy – we are the planners, system thinkers, and get it done people.
So it should be no surprise an idea called a "
Prayer Calendar
" excites me.
Teri defines a
prayer calendar
as a "
a prayer calendar is a tool for organizing the major areas of prayer in your life.
"
She uses both a weekly and monthly format and in the post lists the categories. Her suggestions are great and will give you many ideas on how to model this for your prayer life.
I keep a list of people and ministries to pray for daily, but haven't designated days or months like Teri has. I googled prayer calendars and found many organizations and churches share them each month. But I do like the idea of making my own – more personal that way.
I am traveling this week so plan to bring with me a September calendar to work up some ideas.
I think I will also write out monthly themes as Teri does.
How do you organize your prayers?