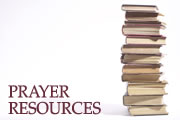 This last edition of the series of pausing for prayer will feature some resources to help you explore more about this holy habit.
What I Learned
I have learned a great deal in this experiment. I pay attention more to my surroundings and how God is touching my every moment. I consciously take deep breaths throughout the day, allowing a cloak of relaxation to gently cover my soul. And I hear God and my true self more clearly, not all the chatty voices of the world.
Resources
Want to learn more about what is called Praying the Hours, the Divine Office/Hours, or the Liturgy of the Hours?
The book I used through this journey was:
Seven Sacred Pauses by Macrina Wiederkehr.
Other books that you may find useful are:
Robert Benson's Venite – a Book of Daly Prayer
The Divine Hours – Phyllis Tickle
The Rhythm of God's Grace – Arthur Paul Boers
The Internet offers many resources:
http://www.northumbriacommunity.org/
http://www.missionstclare.com/
http://www.explorefaith.org/prayer/fixed
http://www.prayerfoundation.org/dailyoffice
http://www.gbod.org/worship/default.asp?loc_id=962,92&act=nav_loc
http://sacredspace.ie/
Even Twitter has members who "tweet" reminders and prayers:
http://twitter.com/prayinghours
http://twitter.com/CommonPrayer
http://twitter.com/Twiturgy
God awaits us at any hour, any minute. His invitation to be with Him. Pause and spend time with the Lord.