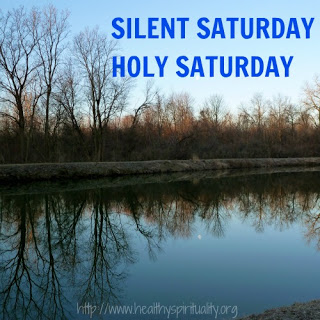 Take time to pray your uncertainties, lifting them up to God for comfort and guidance, knowing God is with us in the wilderness.
Life is often a time of Holy Saturdays with no resurrection in sight. 
Like the "valley of the shadow" of Psalm 23, we can train our senses and heart and mind to experience God's Spirit in the darkest valleys. We can gain sympathy for those persons who are struggling as we face our own Holy Saturday struggles. 
While our resurrections are uncertain—our successes still in suspense—we can listen for God's voice of companionship, care, and counsel as we live the uncertainty of Holy Saturday.