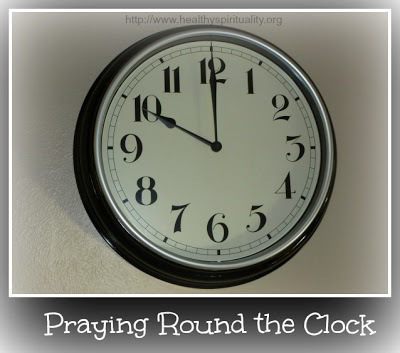 Is clock watching a curse or a blessing?
I used to think mostly negative things about my relationship with Father Time. I quit wearing watches years ago.
Time became the enemy. Time took the form of a stubborn toddler having tantrums. When I wanted time to move quickly, it dragged its feet in defiance, become spineless and lay unmoving right before my eyes.
Then I woke up one morning, another decade older, looking at winkles and brown spots on the face in the mirror. Moments dissolved and vanished. Children once babies and giggling in my arms, now mother kids of their own and manage mortgages and careers.
I researched and read every book ever written on time management. My expertise led me to even gave presentations full of tips about time. But it was a losing battle.
The hours mounted a mutiny with my common sense, minutes evaporated and seconds flashed by quicker each year.
My war with time focuses most often on what I think I can get done within a certain time period and the reality of how much time projects actually require. My to-do list brims with hopes, dreams, commitments, family wants and needs, my wants and needs and an occasional nap.
Yep, whenever I glanced at the moving hands of a clock, I cringed with despair and defeat.
I wonder if God laughed when I threw my hands up in surrender. To my ego's amazement and my lack of human humbleness, I admitted I was not in control of time.
In moments of relinquishment, 
God's grace appears.
A good friend of mine's life currently reminds me of Job. Every time she turns around another family crisis descends upon her. She is the ultimate caregiver – elderly parents, recuperating husband, financial stressors, and a son's debilitating illness. Even her faithful doggy companion faced sickness.
Life is not fair.
Another sister in Christ suggested four of us take a part of every hour and lift our friend and her family up in prayer. We were flexible with our plan, as we knew we wouldn't remember every hour, but would attempt to pray as often as we could.
0:45 is my time assignment. A quarter before every hour, I pray. I don't always remember, but am pleasantly surprised how looking at a clock now triggers a time with God.
Sometimes it is closer to the top of the hour; sometimes a few minutes before; occasionally it is just as it happens.
But I pray. I pray for her and her family. I pray for others. I pray for peace. I pray for whoever is right before my eyes. I pray in the middle of the night. I pray while I scrub pans. I pray as I drive. And I pray with now as I write this blog post.
I'm not sure who made the first move but I've quit fighting time. I am not defeated though. It is as if the clock lowered its defenses and unfolded some new secret to me. "Come walk with me and learn from me," I heard time whisper.
The clock is no longer an enemy, but a friend who reminds me to think of others, not myself. Its numbers prompt me to pray. Time walks beside me, no longer scolding but gently encouraging me to pray around the clock.
Prayer transformed my relationship with time. The clock ticks with blessings now.
Thank you, Lord!
How has prayer changed you?
What lessons has time taught you?