Shout for joy to the Lord, all the earth.
Worship the Lord with gladness; come before him with joyful songs.
Know that the Lord is God.
It is he who made us, and we are his;
we are his people, the sheep of his pasture.
Enter his gates with thanksgiving and his courts with praise;
give thanks to him and praise his name.
For the Lord is good and his love endures forever;
his faithfulness continues through all generations.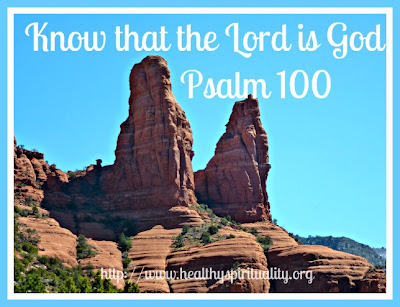 Why am I surprised when you answer prayer?
I asked You to teach me how to worship You better and found the answer today in this well known psalm.
I am to come to You with gladness and joy-filled songs.
I am to acknowledge with my heart, my mind and my spirit that You are Lord, the creator of all.
I am to confess I am only one tiny lamb in your flock, but one loved and protected by a great Shepherd.
Thankfulness and praise pull me into Your arms like magnets.
You are good, oh so good.
You love us unconditionally and unceasingly.
Your faithfulness links all of us together throughout history and into the unknown future.
How do I worship You more completely?
With gladness, song, thanksgiving, and recognition that You are God, the Creator, Shepherd, and King.