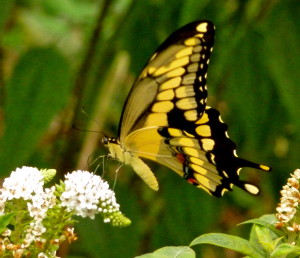 The resurrection does not solve our problems about dying and death.
It is not the happy ending to our life's struggle,
nor is it the big surprise that God has kept in store for us.
No, the resurrection is the expression of God's faithfulness….
The resurrection is God's way of revealing to us that
nothing that belongs to God will ever go to waste.
What belongs to God will never get lost. 
Don't you love how Nouwen brings our attention to the idea that resurrection focuses on God's faithfulness? God keeps his promises despite our facing death and dying, struggles and unexpected turns in life. Resurrection shows us that God is in everything and he uses all things to his good.
The last sentence says it all – "What belongs to God will never get lost."  Amen!
Here is one more quote about resurrection from Henri Nouwen:
"The resurrection of Jesus was a hidden event. Jesus didn't rise from the grave to baffle his opponents, to make a victory statement, or to prove to those who crucified him that he was right after all.
Jesus rose as a sign to those who had loved him and followed him that God's divine love is stronger than death.
To the women and men who had committed themselves to him, he revealed that his mission had been fulfilled.
To those who shared in his ministry, he gave the sacred task to call all people into the new life with him.
The world didn't take notice. Only those whom he called by name, with whom he broke bread, and to whom he spoke words of peace were aware of what happened.
Still, it was this hidden event that freed humanity from the shackles of death"