"The real voyage of discovery consists not in seeking new landscapes but in having new eyes." – Marcel Proust
When you travel you learn to see with new eyes. Common sights in our everyday existence jump into our imaginations with new wings when seen on foreign soil.
Our recent pilgrimage to Scotland and England, I was fascinated by the road signs. We were in countries where we knew the language – English, of course, – but words and their meanings were different. 
Here are a few of my favorites: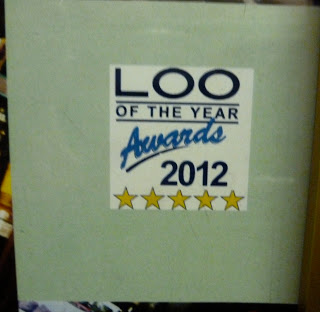 A Loo is a bathroom.  Really?  They give awards for the best toilets???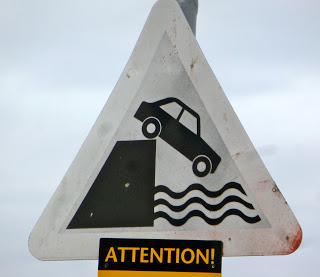 This would get my attention!

Polite way to saying Yield.

At first I thought this was a hidden Mickey.

We were on a tidal island but got off safely.

Here we tip cows.  I guess flies are more fun in England.  I just never could get one to tip over for me.

And your heart…

They never ceased to remind us that they drive on the correct side of the road.  
This made me wonder how strange some of our signs, customs and words are to people travelling here. Now home I am more aware of signs that I often take for granted. I see home in new light. What would others see here that have faded into background for me?
One of my prayers before they trip and now afterwards is to be open.
To see God's world with the eyes of a pilgrim:
         noticing the everyday miracles
The greatest reward and luxury of travel is to be able to experience everyday things as if for the first time, to be in a position in which almost nothing is so familiar it is taken for granted." 
I often find myself taking the people God has placed in my life for granted too. Not really seeing them, hearing them, appreciating them. Since coming home, I see them with new eyes, fresh love and a surprising sense of wonder. I hope I never lose this sacred awareness of daily spectacular unfolding right before me.
"People travel to wonder at the height of the mountains, at the huge waves of the seas, at the long course of the rivers, at the vast compass of the ocean, at the circular motion of the stars, and yet they pass by themselves without wondering." 
How many road signs in life do I miss everyday? I am sure I have often overlooked them, but am taking them in now with greater vision.
What ordinary everyday sign are your seeing with new eyes lately?