"On your feet now—applaud God! Bring a gift of laughter, sing yourselves into his presence. " Psalm 100:1, MSG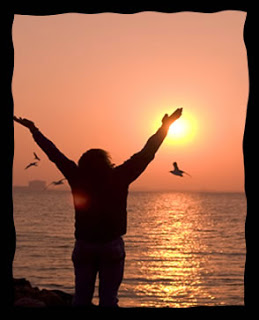 Sing yourselves into his presence
Jump up onto my feet!
Clap my hands!
Tilt my head back and laugh aloud!
Dance with glee and abandonment!
I don't have to worry the God is gone
I cast my fear away that He can't love my unworthiness.
The Lord is full of grace and love!
When discouragement overwhelms me
When hope disappears
I will sing myself into Your presence.
Music magically melts my masks and draws me into my Father's arms
–
Nothing separates us from the love of God
Nothing
But when the shiny decoys of the world and my blinding ego block my sight,
I once again find You, Lord, though laughter and singing.