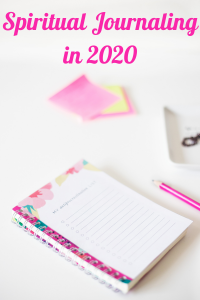 Spiritual journaling is the pdf most people request from this blog. This has been true throughout the years (I can't believe I have been blogging since 2009!) and true this year too.  Click below if you what to see the number one request.
Click Here to Get the Tip Sheet
I love talking with God in my journal. At home. While traveling. On retreat. My journal companions me on all types of journeys, especially through this adventure called 2020. Expressing my prayers, emotions, hurts, dreams and whatever else is on my heart to God through the spiritual practice of writing in a journal brings me clarity and peace. I hear God's voice and discern his wisdom.
Writing becomes my camera capturing a moment in time in the net of my pen.
I began thinking about this word – capturing – this past week and discovered three treasures emerging during 2020 in my journal.
Spiritual journaling captures history.
      I have literally copy, printed then inserted into my journal internet posts and memes that grabbed a moment during Covid.  Events like school and church being cancelled, the newness of tape on store floors making safe distancing, weddings postponed, entire sport seasons upended, shortages of masks and toilet paper, empty shelves, the creation of family/friends bubbles, travel plans stopped, jobs lost, new jobs created, the look of fear and exhaustion in first responders eyes… the list is endless.  I wrote and continue to add my own observations of this point in history. The good. The bad. The real.
      In my imagination, someplace in the future, a grandchild, maybe a great-grandchild will open my journal and wonder how life was during the Great Pandemic of 2020. He/she will get a glimpse of history in my journal, what this experience was like and how we survived, thrived and grew through difficult times.
I guess I also hope that rereading these entries will also give me strength and hope as we step into the future and new adventures ahead.
Spiritual journaling captures the highs and lows.
As an Enneagram 3, I suppressed my emotions and buried them deeply within my soul. I find it quite difficult to express feelings. This year articulating what I am experiencing exploded in my writing. These is a new honesty in saying how I am doing at that moment, both the good days and the bad.
Anguish. Anxiety. Fear. Depression. Inadequacy. Hope. Energy. God's leading. Numbness. Uncertainty. Sadness. Curious. Courageous, Creative. Thankful.
I have learned to release all these emotions from my head and heart and let them free to roam on the paper before me. There I see them, name them, and choose to recognize their presence, not give them power.
Healing unfolds.
Spiritual journaling captures hope and discernment even in dark uncertainty.
Spiritual journaling is a form of deep listening. The noise of Covid and politics and explosions of protests and wildfires roars in the ears of our hearts.
I write, then write some more and slowly my soul enters the stillness and silence. I rest in the quiet voice of God and listen to the whispers within my own true self.
I hear clarity. I close my journal with reassurance. I don't know all the answers, but I sense the right next step to take.
In writing out my prayers I hear "Jeanie, I've got it." "Stay the course." "What have I called you to do? Do the work I have given you."
Spiritual journaling has been an essential practice for my spiritual growth throughout the years. Writing in 2020 revealed surprising and life-giving gifts.
How has writing in a journal helped you in 2020? What new gifts have you discovered?