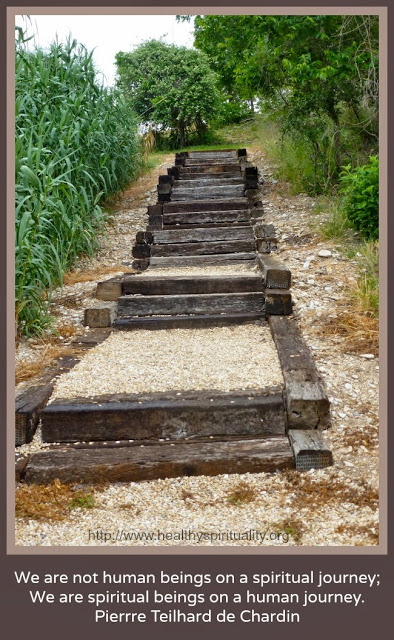 INFJ on the Meyers-Briggs.
Now that you know my inside secrets of my personality, please don't leave! Ha!
I have always been fascinated by these personality profiles. While I don't want to be pigeonholed in some box of identify, I have gained insight and deeper self-knowledge by learning through these scales.
Knowing myself better has helped me shed the false self – the masks I put on to appear what the world, others and even myself thought I should be.

 

I feel more comfortable in the skin of this true being, accepting my strengths and my flaws. 
Knowing my "Achilles heel" has also been useful since I've learned the devil also know where he can sneak into my ego. Being aware of that has more than once opened my eyes early on to missteps and disbeliefs.
"Without knowledge of self, there is no knowledge of God.
Our wisdom, insofar as it ought to be deemed true and solid wisdom, consists almost entirely of two parts: the knowledge of God and of ourselves.
But as these are connected by many ties, it is not easy to determine which of the two precedes and gives birth to the other."
Knowing myself better has deepened my experience with God. I know God better by knowing myself as a child of God and I know myself better by spending time with God.
"There is only one problem on which all my existence, my peace, and my happiness depend: to discover myself in discovering God.
If I find Him I will find myself and if I find my true self I will find Him." –
I have been reflecting, praying and writing in my journal lately about this topic following an Enneagram workshop I attended a few weeks.
I could use my personality as an excuse. "I can't help being that way. It is just the way I am wired."
I acknowledge and recognize that sometimes I react out of my default mode and spiral out of control in ego driven anxiety and fears that produce emotions that are not always beneficial for me or for others.
I am beginning to be ok with this personality. To accept this is the way God created me. I live in this skin right now. Quirks, freckles and all.
But I have also learned this IS just a skin, a container, a casing for my soul. My deepest true self reflects my Creator, not some personality test.

 
I am not a series of letters or a number. I am a child of God who presently is living in a shell like a turtle or a snail. A habitat that I will someday cast off as I run into the Father's arms.
Who am I? Who are you?

 

Our present day personality are only temporary wrappings to protect a precious soul, created by God.
One of my favorite quotes is from Pierre Teilhard de Chardin:
"We are not human beings on a spiritual journey.
We are spiritual beings on a human journey."
What do you think?