April 29th is Arbor Day – a celebration that encourages appreciations and the ongoing care of trees. Founded by J. Sterling Morton in 1872, it's celebrated on the last Friday in April.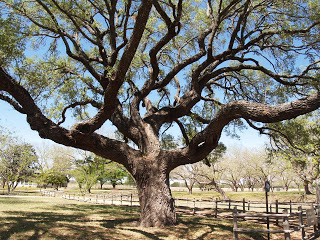 I love looking at trees. Currently in Ohio they are bursting with spring green colors. Even their trunks have personality – with ridges and grooves shouting out their individuality. I love their silhouettes in winter, gently holding empty bird nests as symbols of hope and new life to come.
See my post on this here:  
Trees are symbolic of so much of our spirituality:
Being deeply rooted in God.
Anchored in His love, we sway in the winds of change and storms of life.
One of my current verses I am memorizing this year is:
Then Christ will make his home in your hearts as you trust in him. Your roots will grow down into God's love and keep you strong. Ephesians 3:17 (New Living Translation)
God must really love trees – the world is full of them and so is the Bible from the garden of Eden to the Cross where Jesus died to Bible stories about Zacchaeus climbing a tree to the symbolism of faith as the size of a mustard seed.
Jesus tells us that a tree is recognized by its fruit. A good tree produces good fruit, and a bad tree produces bad fruit. We are very much like trees. People recognize us by the fruit we produce. If we are producing the fruit of kindness or joy, then people will recognize us by that fruit.
Native North Americans call trees
"
our standing brothers and sisters."
Human and trees share an upright, vertical orientation. We walk; they stand. We move and change our location all the time – they remain in the quiet of their being.
Quite another spiritual lesson.
The Tree of Life serves as the image for the whole universe. Many cultures believe trees symbolize the interconnectiveness and sacredness of life.
A few years ago my hubby and I visited the giant redwood Sequoias in California. Some of these trees are more than 2700 years old. Laurinda Reynolds, a native American story teller shared this traditional teaching story about the redwoods:
"It's all a part of growing in balance. We grow in balance above and below and we balance the outside with inside. We grow in balance with time, too.
Today, we use what we prepared yesterday, last season, even during the past year.
Today we prepare for tomorrow, for the next season and even the years to come.

 

We balance the past and the future by what we are doing in the present moment."
What lessons do trees teach you on your spiritual journey?