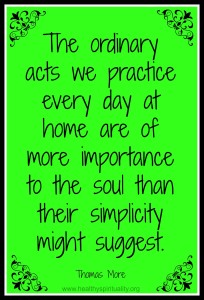 The Network of Bible StoryTellers Festival continues to teach me even now at home. I was amazed at how they learned to tell the stories – striving for 75% or more accuracy in the words they use and 95% accurate in the content of the story.
One method they taught us to learn the stories was to add gestures; the same one each time to illustrate a point. For example, moving arms each time to point that Jesus moved from one place to another or to look up when looking at a mountain.
Adding movement to the story creates muscle memory. Muscle memory is simply the process by which we consolidate a specific motor task into memory through repetition. Whatever the habit or movement worked on becomes so natural, it doesn't need much conscious effort.
The whole concept of muscle memory fascinates me and encourages me that maybe I can internalize long, more complex stories of the Bible. Though practice and repetition, my body helps me remember the words and action. How marvelous is that?
I haven't ridden a bike for a number of years yet I know I could ride one – my muscles remember how to keep balance.
I haven't played my piano for quite a while (actually gave the piano to my son) yet last month when I sat down at one at church I could still play a few pieces from memory. My fingers knew where to go without too many mistakes.
 Athletes train their muscles to remember particular movements so that when in competition, they can perform at very high levels without even giving a thought to mechanics.  Baseball players spend time in the batting cage perfecting their swing.
Writers write.
Musicians practice scales.
I move the curser on my computer with the slightest of movement of my finger on the mouse without looking or thinking.
"The ordinary acts we practice every day at home are of more importance to the soul than their simplicity might suggest."
— Thomas Moore (1779 – 1852)
How are we strengthening our spiritual muscle memory? What repetitive actions build up the kingdom of God? What am I practicing each day that reflects God's nature? Doesn't this concept add a deeper meaning and importance to regular prayer, worship and service?
The more we give, pray, worship and serve, the stronger we will become in those areas. Sometimes I think what is the point? But framing routine practice with the concept of muscle memory, I am encouraged to keep up my spiritual training.
"We learn by practicing
whether it means to learn to dance by practicing dancing
or to learn to live by practicing living.
The principles are the same.
One becomes in some area an athlete of God."
Martha Graham
Using my spiritual muscles memory to train to be an athlete for God. What do you think of that?