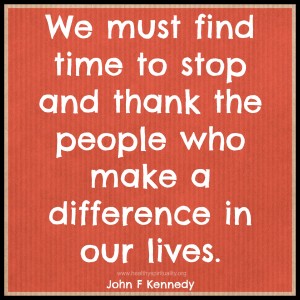 Lately I am thankful for the behind the scene people who bring light to the background of my life. So often we take them for granted, failing to fully appreciate their assistance in keeping things running smoothly and the beasts at bay.
Many people don't even know the names of the ones supporting each of us in a wide variety of ways. Who cleans the bathrooms and empties the waste cans following the big game? At church who comes in early to be sure the heat or a/c is at the perfect temperature, the doors unlocked and the lights on? These are the ones who make the magic happen and keep the bus a-rolling.
Open your refrigerator and look at the food there. Who stocked the shelves at the store for you before you made your purchases? Who grew the food? Who drove the truck to deliver the supplies? Who wrote the paychecks and balanced the books at the store?
We oo and awe at celebrities and wonder what a grip or a gaffer is in the credits listed at the end of the movie. Those working behind the scenes are superstars too.
"None of us get where we're going alone. There are certainly times of solitude and loneliness on the entrepreneurial, creative, artistic, professional and personal pathways, but we're not really all by ourselves. 
There is a crowd of people cheering you on, opening doors, and working behind the scenes… Say thanks to the people who get you where you're going."
Sam Davidson
Behind the scene people rarely get the attention they deserve. Time to say a few words of thanks in this blog!
Host Gator – these are the folks who provide space on their server for this blog. Two weeks ago, malware attacked and attached to the coding that runs this column. I was lost. The techy people at Host Gator tracked down the sneaky code and cleaned up my blog. Alleluia! Thank you Host Gator.
Blogelina –Tanya moved my blog several years ago from Blogger platform to WordPress. She is a rich source of blogging information and help. Unselfishly in May she offered blog makeovers to up to 1000 blogs in exchange for a donation to Cure.org, an organization serving children with disabilities throughout the world. Isn't that inspirational? She is using her gifts to help bloggers all the while raising money to support this group. Thank you Tanya!!
Other writers – Your words, some written centuries ago and others newly printed refresh my soul. Often just a simple phrase lingers and takes on new life in my journal and in my prayers. I hear God through your writings and encounter him in your ideas.
My hubby – I am forever grateful for his patient listening as I babble on and on about my blog. He just smiles and listens while I whine, imagine, plan and play with words. He waits when I take off running to snap a photo of something weird that just might make a good post photo. He also brings techy skills into my office when I scream at the computer and wonder why it glitches and hiccups when I have four gazillion things to write.
And you! I love the friends I have made through this blog. Those who leave comments, send emails or introduce themselves when we meet in public. This place also serves as a connecting point with lifelong friends – to share and keep in touch. You are all so encouraging and bring the act of writing, a solitary calling, into a joyous sustaining community.
As for us, we have this large crowd of witnesses around us. So then, let us rid ourselves of everything that gets in the way, and of the sin which holds on to us so tightly, and let us run with determination the race that lies before us.
Hebrews 12:1
Today I am grateful and thank the Lord for the gift of so many behind the scenes people.
Who is a behind the scene person in your life?