Happy Thanksgiving from my house to yours.
Today is Thanksgiving in the U.S. A time to give thanks to God for all he gives us.  Take a moment to ponder all his gifts. Think about what we miss or ignore that provide for us. Breath in life. Behold the present. Be thankful for all things.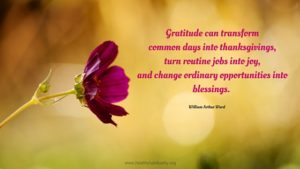 A year ago I printed a free download titled "Questions to Nurture Gratitude" for you to ponder. If you want it again or didn't get it last year just click the button below to get your free gift.  Thank you.
Click Here to Receive the List
May your day be filled with gratitude!