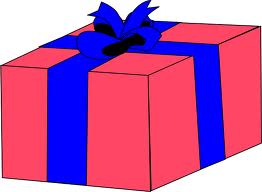 Ever consider the gift of disease? I have a good friend who has a slow growing cancer that will eventually be his cause of death.  I enjoy listening to him as he tells me he is discovering unexpected gifts while traveling with this uninvited illness.
He didn't at first feel that way. At the beginning he was angry, then depressed. One day he said, he just sat there and felt like he was holding his cancer wrapped up as a present. He faced the gift of disease. That day his eyes and heart were open to all that this path in life taught him.
He appreciates the small things.
He enjoys the present moments.
He smiles more.
He listens deeply to family and friends.
He experiences God in new ways.
Being a nurse, most of my life I fought against disease. Even as I helped people at the end of life, I held onto quite of bit of resentment at the powerlessness of the situation. I never thought of disease as a gift.
So join me in a little diversion today. Fire up your imagination. Ponder this imaginative decision.
The bad news:  In this inventive game, you will have a disease.
The good news:  The good news, you get to chose which one.
What would that particular ailment teach you? What gift could disease bring?
I am cheating a bit because I am going to pick an easy disease (you can too if you want). And to be honest, it isn't really a disease. I am really taking the chicken way out of this assignment…
But here goes:
Synesthesia is a neurological condition in which stimulation of one sense (e.g., taste) produces experiences in a totally different sense (e.g., sight). What this means is to people with this condition two or more of the senses entwine. Approximately one in 27 people have some form of synesthesia.
For example: Someone with this condition sees letters and numbers in colors or associate sounds with tastes and textures. Other tastes food and beverages in shapes and colors or hears music in colors.
The most common form of synesthesia is called colored hearing. The people who have it get impressions of color, and sometimes of shape from the sounds that they hear.
The letter J means yellow to you or you see purple when you hear or see the number 5.
Maybe July is always navy blue.
You listen to a C sharp in music and see pink.
Imagine that when you see a city's skyline, you taste blackberries.
"If you ask synesthetes if they'd wish to be rid of it, they almost always say no.
 For them, it feels like that's what normal experience is like.
To have that taken away would make them feel like they were being deprived of one sense."

– Simon Baron-Cohen, synesthesia researcher at the University of Cambridge
See why I would choose this condition? To hear colors and see sounds adds a new dimension to the joys and experience in life.
Now that would be some gift!
But unfortunately we can't choose what may arrive unexpectedly in our bodies and brains.
What did I learn by pondering this?
Once again I came face to face with my ego driven urge to control. My journey in life is teaching me more and more about being at peace with powerlessness. I am learning to recognize when this is the source of my anxiety and fear. I cling to God's promises since He is in charge. I am powerless without Him.
My friend with cancer shared perhaps the greatest gift of disease.
"I haven't been healed of my cancer, but I've been healed in many other ways."
Powerlessness is not about losing hope; it is all about attitude. Seeing with new eyes what the moment, the circumstance, the unexpected contain. I have always found comfort in this prayer:
"God, grant me the serenity to accept the things I cannot change,
the courage to change the things I can,
and the wisdom to know the difference."
Wisdom also to see the gifts in disease.
What has disease or feeling powerless taught you? What gift of disease have you ever received?