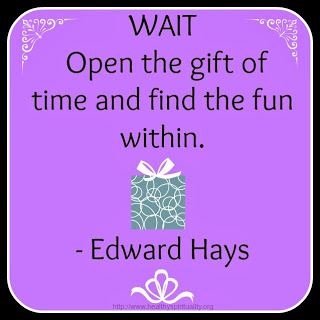 Having to wait on others, even to wait on God, is not fun. 
That's because we are in a hurry; to wait is to have our plans upset. 
But if God is life and the purpose of life is to find pleasure in God, then why can't there be fun in the action of waiting? 
Try it the next time you are called upon to wait for someone or something. 
Open up that gift of time and find the fun within.