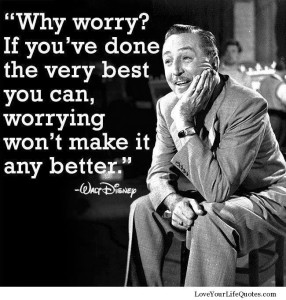 The opposite of optimism is not pessimism. The opposite of optimism is helplessness.
I read this statement the other day and it lingered in my thoughts and heart. When a word or phrase jumps out like that I have learned to listen to its wisdom. Usually it means God is teaching me something if I pay attention to the lesson.
As you all know, this blog transferred last week to a new platform called WordPress. While I was optimistic the move would be successful, I was nervous, uncomfortable and filled with self-doubt about the decision. Yes I felt helpless.
This has been a reflective lesson in how I cope with any change in life.
How does the change feel now?
I sense I am living in a new house. You know what it is like to buy a new home. We have some of the same structures – bedroom, doors, bathrooms but the details are strange and new. We don't know our way around in the dark or which light switch works where.
We can't find what we want since it is still in boxes and who knows where that box hides. I still have some tweaking to do in my new place. It takes awhile for a house to feel like a home and I need to give myself the grace of time to adjust and grow comfortable in these new surroundings.
I told a few friends moving this blog was like moving from the United States to England. I knew the language but didn't understand all of the words and how they were used. Adjusting to change takes time.
Once you are moved into a new home, you just have to start unpacking.  Tackle one new box daily, not all of them at once.
Once you get settled into a new country, you dive into language and culture exploring and enjoying the fresh surroundings. One step at a time; I won't learn the new language all at once.
What have I learned?
1. Change can be filled with all sorts of emotions. Recognize them, acknowledge them and decide which ones to keep.  Often once I am aware of the negative feelings, I can more easily set them aside and focus on the positive ones. I feel vulnerable but not powerless.
2. Change also brings a new adventure. Yes, things are different but maybe adopting an attitude of exploration and discovery, I also find enjoyment, enrichment and energy.
3. Change carries questions and it is ok not to have the answers. I may never clearly know if I made the right decision, but I am here now, so let that question go and move on.
4. Change holds lessons. Whenever change occurs, it offers a wonderful opportunity for self-reflection and learning. The key is to pause and listen to what God of love and peace is saying to us in the midst of chaos and upheaval.
5. Change tells me once again and I need to hear it over and over again to get the message through my thick head – Fear Not. God is with me. Emmanuel. How can I be or feel helpless when the Lord of all is by my side?  His strength will see me through and He celebrates with me in the transformation.
I still don't like change, but I think it is just a word with negative connotations.  Going through a silly, not life threatening change like a blog transfer gave me insight that will help me through larger more radical transformations yet to come.
The opposite of optimism is helplessness. Feeling helpless is a feeling that won't last long when I fix my eyes on the All Powerful One.
 What lessons has change taught you?
(opps!! Looks like I haven't found and unloaded the box that allows you to leave a comment.  Will starting looking for that soon and hopefully we can talk back and forth once again.)