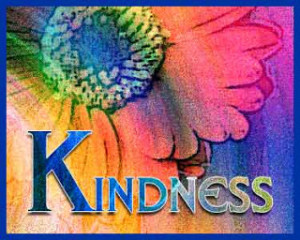 Kind words are powerful.
In the mornings I hear a chorus of chirpy dings as emails drop into my inbox. Notes from friends. New posts on blogs I follow. Headlines from a few news agencies.
Yesterday one email changed my day.
A person wrote me to tell me how much she liked reading Healthy Spirituality. "You never know how far yours goes but please know that you make a difference to a small Congregational church in Massachusetts."
Now I am not sharing this to brag or asking for more compliments.
Mark Twain
wrote:
"I can live for two months on a good compliment."
 Notice he didn't say dwell on them, brag about them, or refuse them. He let them digest to build his inner strength and nourishment.
What amazed me what my reaction to her email. Her kind words washed over me, refreshed me and lifted my spirits.  I think I smiled the rest of the day.
"One kind word can warm three winters."
A Japanese Proverb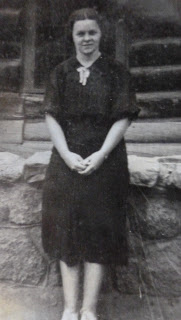 Her email also reminded me about my mom.  My mom had many "Momisms" that still guide me today. I shared some of my favorites on a
post about her last Easter
.
The one my family still laughs about the most is:
Wish in one hand and pee in the other and see which one you fill first.

Yep that is me!
One expression my mom would say that this one kind email brought to mind was this:
If you hear a compliment or think a nice thought about someone, pass it onto them.

The world can be a tough place and human nature tends to focus on the negative. One mean look or whiny complaint ruins what otherwise was a decent day. Even unintentional comments by friends haunt us and reverberate in our hearts. Life bruises our fragile souls.
Wouldn't it be terrific if in February, the month of love, we take the time to pass on some kind words to one another?
Too often we underestimate the power of a touch
or the smallest act of caring,
all of which have the potential to turn a life around
My email friend did that for me yesterday.
I am going to pay attention more and speak up, passing on kind words this month. (Ok, would be a good lifelong habit too)
"Kind words can be short and easy to speak, but their echoes are truly endless."
Have kind words ever changed your day?