I have so much more to say, but you cannot absorb it right now.
 The Spirit of truth will come and guide you in all truth.
He will not speak His own words to you;
 He will speak what He hears, revealing to you the things to come and bringing glory to Me. 
The Spirit has unlimited access to Me, to all that I possess and know, just as everything the Father has is Mine.
That is the reason I am confident He will care for My own and reveal the path to you.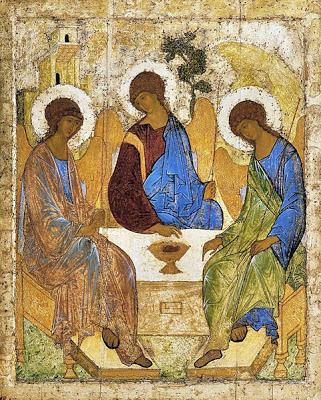 My head knows you love me, Lord. 
I struggle fully believing that in my heart.
My mind barely grasps what all you have given me and how you cherish me as your child.
But these verses also tell me the Spirit will care for me.
I never thought of that before, Lord.
I study the idea of the Trinity – you being three in One.
Love knows no boundaries within you, yet the idea of the Spirit expressing compassion for me lingers with me today.
Add to that Jesus' sacrifice and compassion.
Now multiple the Spirit's kind care and gentle guidance.
It is more than I can fully comprehend.
How can I ever thank you enough when you always give me more than enough?
Spirit, breath of the living God, you shine the light to guide us into the unlimited access to our Lord where we delight in three-in-One overwhelming love.
Where we drink in your sweet kindness and dance in the rain of your tender mercy.
Holy Spirit, reveal the path before me so I can be like you. 
Help me not drawing attention to myself, my ego, my desires but only point to the Father.
May my life bring glory to you.