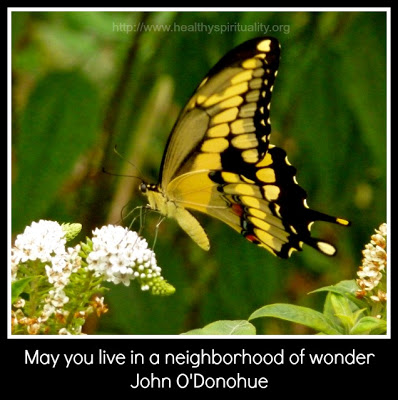 Blessed be the longing that brought you here and that quickens your soul with wonder.
May you have the courage to befriend your eternal longing.
May you enjoy the critical and creative companionship of the question "Who am I?" and may it brighten your longing.
May a secret Providence guide your thought and shelter your feeling.
May your mind inhabit your life with the same sureness with which your body belongs to the world.
May the sense of something absent enlarge your life.
May your soul be as free as the ever-new waves of the sea.
May you succumb to the danger of growth.
May you live in the neighborhood of wonder.
May you belong to love with the wildness of Dance.
May you know that you are ever embraced in the kind circle of God.