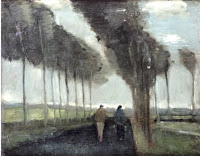 What is Spiritual Direction?
Spiritual direction, sometimes referred to as spiritual guidance or spiritual friendship, is an on-going relationship in which one person (the directee), desirous of being attentive to his or her spiritual life, meets with another person (the director) on a regular basis (approximately once a month), specifically for the purpose of becoming more attuned to God's presence in order to respond more fully to that Presence in all of life.
Spiritual direction has been part of the Christian tradition for centuries.
Why would someone want spiritual direction?
To explore their yearning for God.
To understand meaning in their life.
To gain a sense of discernment.
To understand where they are going.
To live their life more fully.
Meeting with a spiritual director is helpful when you want a deeper relationship with God. Spiritual direction is a vital tool for a healthy spirituality.
Simply, spiritual direction helps people tell their own sacred story and to find the Sacred within their story.
Spiritual direction is not counseling, therapy, nor financial advice. Rather, as a reflective, contemplative process the focus in spiritual direction is always on one's relationship God, on the state of a one's spirit. Working in close relationship with a spiritual director, who is trained in the art of sacred listening, one begins to uncover and discover the multitudinous and often unseen ways in the God appears in one's life.
A spiritual director listens and gives feedback about what he or she is hearing and sensing about the movement of the Holy Spirit in your life. This feedback is for your consideration only; the spiritual director is not a guru who tells you what to do. If you decide to meet with a spiritual director ask how and where they were trained. I fulfilled the requirements of a three year spiritual director practicum at the Dominican Center at Marywood in Grand Rapids Michigan and currently help to lead a spiritual direction group.
Spiritual directors do not have the answers, and the good ones don't pretend to. In fact, the name "director" is somewhat of a misnomer, as it is not about "directing," but rather, supporting people in their discernment and offering a deep listening presence.
We call could benefit from spiritual direction and walking with a companion, listening both to your story and in prayer to God. It provides light for your journey and promotes health for your spirit.
Two of them that same day were making their way to a village named Emmaus…discussing as they went all that had happened…
Jesus approached and began to walk along with them.