March is Women's History Month or should I say Women's Her-story Month.

 

The Tuesday and Friday posts this month will feature women who lead lives that could serve as models for us in our Christian walk. It was difficult to narrow the list for the few dates in March but I did try to find some women you may not know very well and women writers.

 

Enjoy!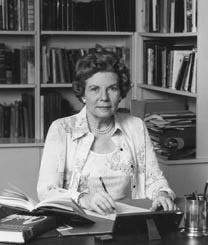 Catherine Marshall

was my favorite writer as a child.
As a teen I devoured her books like
Something More

, The Helper,

and
Beyond Ourselves

. I loved her honesty in her writing and how she shared her intimately struggles to walk with Christ. She was always seeking Him.
Multiple times I thought, "
I want to be like her. I want to write like her
."
She is a major reason why I am a Christian writer today.
Catherine, originally from Johnson City, Tennessee, was married to Presbyterian minister and Chaplain of the U.S. Senate,
Peter Marshall.

When Marshall died of a heart attack in 1949. Mrs. Marshall wrote a biography of her late husband,
A Man Called Peter

in 1951, a book that became extremely popular. She continued writing devotional books and three novels, two of which,
Christy

and
Julie

, became bestsellers.
Christy told the story of her own mother's journey to the mountains to teach the impoverished children of Appalachia.
Ten years after her first husband's death, Marshall remarried, this time to Leonard LeSourd, editor of
Guideposts magazine

. Marshall died in March 1983, but the popularity of her inspirational writings continues.
LeSourd published some of her writings from her journal in
A Closer Walk.

Ahhh, no wonder I like her so – she is a fellow journal writer.
Her passion for prayer and praying for others also continues today in
Breakthrough
, a intercessory prayer ministry. Breakthrough is a non-denominational, non-profit, evangelical ministry processing over a hundred thousand prayer requests annually. These requests go to a network of nearly 4,000 intercessors who pray individually and faithfully for each request. I am one of their intercessors. 
Our words impact others in ways we never realize and can live long after our earthy death on pages and on hearts.
Catherine Marshall fed my spirit and drew me close to God through her honest sharing of her spiritual walk.
I only hope and pray my life does the same.
Catherine Marshall Quotes:
The only time I ever find my dealings with God less than clear-cut is when I'm not being honest with Him. The fuzziness is always on my side, not His.
God is the only one who can make the valley of trouble a door of hope.
Whence comes this idea that if what we are doing is fun, it can't be God's will? The God who made giraffes, a baby's fingernails, a puppy's tail, a crook necked squash, the bobwhite's call, and a young girl's giggle, has a sense of humor. Make no mistake about that.