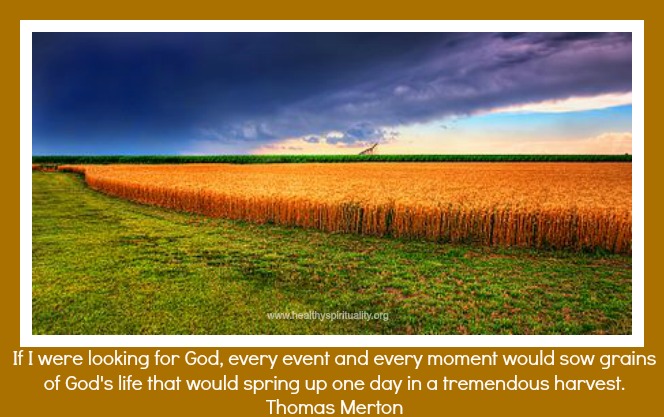 I must learn to let go of the familiar and the usual and
consent to what is new and unknown to me.
I must learn to 'leave myself'
in order to find myself by yielding to the love of God.
If I were looking for God, every event and every moment would sow, in my will,
grains of God's life
that would spring up one day in a tremendous harvest.