Do not now be stiff-necked, but yield yourselves to the Lord and come to his sanctuary.
2 Chronicles 30:8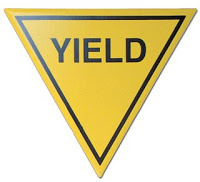 Yield
Let me yield myself to you Lord.
Take my whole being – every inch of me – my heart, my hands, my breath, my mind, my will – my every cell
Strange to give back to you the gifts You've given me.
Yield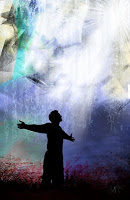 Let me melt into your being.
May others see You in me.
Less of me, more of You.
Yield
You know me better than I know myself, so why do I hesitate?
Take me now before my ego snatches my intention and tosses me back into the chaotic world.
Every day I approach Your throne and yield.
Daily, minute by minute – I am Yours.
Yield

What a lovely word and ideal way to live.
Like the soft, pliable clay in the skilled artist hands, shape my life as You design, Lord.
Knead my heart, Lord, to stretch and grow with the yeast from heaven.
I rest in Your strong grip.
Yield