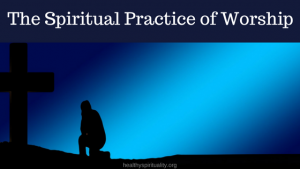 Worship is the topic of this month's Tending the Holy Thursday series. On many of my Thursday posts, I pick one theme (or person of faith) to explore deeper for several weeks.
I introduced this topic last week on this post about that you can access by clicking here.
As we explore this spiritual practice, I am so excited about this month's free download, a beautiful printable called "Worship the Lord." I compiled 10 verses from the Bible into a one page, easy to refer to guide for your personal study. You can get this free resource by clicking on the button at the end of this post.
Be sure to sign up to get Healthy Spirituality in your inbox, so you don't miss any of the weeks (I promise I never over send stuff to you). And please invite your friends to this blog and share on social media. I sure do appreciate the support in spreading God's word.
Quotes about Worship
Here are some quotes to ponder/ words others have written that may deepen our understanding and participation in this wonderful practice.
I don't want you just to read or skim the following words. Take your time. Slowly listen to the wisdom here.
Take one word, phrase or idea and think about it throughout your day. Copy your favorite into your journal or put it on a sticky note to review later. Talk with God why that particular thought resonated with you and what is he teaching you in the words that shimmered in your spirit.
I can safely say, on the authority of all that is revealed in the Word of God, that any man or woman on this earth who is bored and turned off by worship is not ready for heaven.
A.W. Tozer
******
I need to worship because without it I can forget that I have a big God beside me and live in fear. I need to worship because without it I can forget his calling and begin to live in a spirit of self-preoccupation. I need to worship because without it I lose a sense of wonder and gratitude and plod through life with blinders on. I need worship because my natural tendency is toward self-reliance and stubborn independence.
John Ortberg
******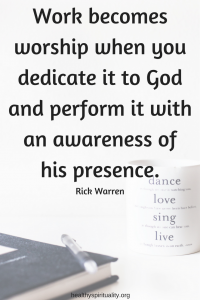 Without worship, we go about miserable.
A. W. Tozer
******

The highest form of worship is the worship of unselfish Christian service. The greatest form of praise is the sound of consecrated feet seeking out the lost and helpless.
Billy Graham
******
To worship God in truth is to recognize Him for being who He is, and to recognize ourselves for what we are. -Brother Lawrence

As worship begins in holy expectancy, it ends in holy obedience. Holy obedience
saves worship from becoming an opiate, an escape from the pressing needs of modern
life.
Richard Foster
******
If you come to worship for any reason other that the joy and pleasure and satisfaction that are to be found in God, you dishonor Him…God's greatest delight is your delight in Him.
Sam Storms
******
I expand on this concept plus other spiritual practices in my newest book, Fuel Your Faith, which should be available on Amazon in early July. Here's a sneak peek of the book cover. Watch for that announcement coming soon.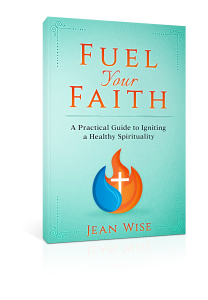 Don't forget to click on the button before to get your free printable: "Worship the Lord."   In this resource, I share 10 verses to prompt your self-reflection on a one page sheet you can add to your journal, Bible, and worship space.
Please leave a comment below.
Which quote/word/concept resonated with you?
What is your next step in taking this wisdom into your life?