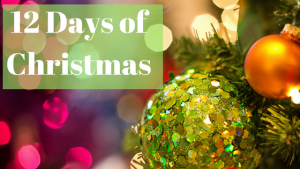 Merry Christmas!
I hope you had a wonderful Christmas Day.  But wait! Christmas is NOT over yet.  December 25th is just the beginning of the 12 Days of Christmas.
Enjoy this little video I made to celebrate this blessed season. If you are getting this by email, come over to the blog to see the video.
How will you enjoy the 12 Days of Christmas?
P.S. You may enjoy this Christmas Prayer by Robert Louis Stevenson too.