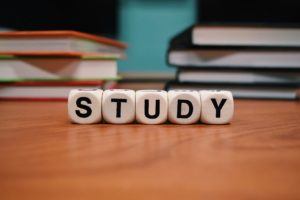 The 7 C's of the spiritual practice of study have been the focus for March's Tending the Holy series. Each month on my Thursday posts, I pick one theme (or person of faith) to explore deeper. I call this series Tending the Holy Thursdays. I am so glad you are here today.
Exploring the practice of study as a spiritual discipline strengthens our faith and feeds our mind. I think this practice leads us to love God with all our heart, mind, and soul.
The first two weeks we looked deeper into the practice of study and last week we unpacked the first three C's of the 7 C's of study:  Curiosity, Commitment, and Concentrate.
Today we'll finish us with the C's of Cultivate, Comprehend, Contemplate, and Conversion.
As usual I created a free download for you and this month it is something different – an infographic called "The 7 C's of the Practice of Study." You can get this infographic for your reference and even use as a bookmark at no cost by clicking on the button here.
Our Healthy Spirituality community is growing.  Be sure to sign up to get Healthy Spirituality in your inbox so you don't miss any of the weeks (I promise I never over send stuff to you). And invite your friends to this blog and share on social media. I sure do appreciate the support in spreading God's word.
The Spiritual Practice of Study – Cultivate
The word "cultivate" originates from the Latin word meaning "to be tilled."  With our curiosity being stirred with questions, now is the time to dig deeper and ask more questions.
If at first you wondered about a topic and read the basic background (curiosity), the C for cultivate is the follow-up.  What didn't you learn? What interested you to read more about? What would stretch you more?  Challenge you?
I love stories and I am especially captivated by the literary form of the fairy tale.  Last fall I discovered through my curiosity the web site FutureLearn.  They were offering a multi-week class on Hans Christian Andersen.
I felt so blessed – it was free and well done. More than 2500 of us worldwide listened to videos, participated in discussions and read the original versions of the Little Mermaid, The Snow Queen (Frozen is based on this story), and several new to me stories. I learned how fairytales were structured, the changes over the centuries, and gathered ideas for hopefully someday writing one myself. I explored online resources I didn't know about previously, such as this museum and center.
I dug deeper. Yes, this process takes time and may take some money, but penetrating wisdom and digging up treasures is well worth it.
Recently I have been exploring this new web site, at least new to me: Skillshare. What a wonderful, easy, and inexpensive way to learn something new!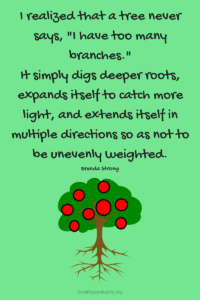 The Spiritual Practice of Study – Comprehend
Comprehend. Focus. Paying attention. Why, oh why have we let this skill become extinct?
We live scattered lives. We skim the headlines and search for the summaries, instead of fully understanding a topic.
We nibble at knowledge and whittle away at wisdom.
The next C in the practice of study is: comprehend.
Three ways as adults to build comprehension and grasp fully what we are learning are:
Be mindful what you read and focus on one thing.  I shared Tuesday that A. W. Tozer loved to ride trains and would often board a train for the only reason to read in privacy. Create space in your schedule for reading and give it your full attention. Turn off distracting devices. This requires practice like training for a race – build your endurance in paying attention.  Allow study to be a priority, worthy of your full consideration.
Take notes – find a system to take your own notes, preferably by hand, but digitally can be used too.  Write down the main nugget you want to remember. Add a favorite quote. Collect the wisdom treasures. Record your own conclusion. What resonated, challenged, stretched and refreshed your spirit.
Share your new insights. Discuss the topic. Write an article or blog post. Present the information in a small group. Teaching others reinforces what we learn.  If you aren't a teacher or public speaker, just pretend. Our memories can't tell the difference. Imagine talking with a friend about what you just read. Silly, but it works.
What do you need to do, tool to use, or system to develop to personally comprehend more?
The Spiritual Practice of Study – Contemplate
God calls us to grow deeper. He encourages us to follow our curiosity and accompanies us on this exciting adventure of study.  He helps us concentrate, explore and ask more questions leading us into new territories that stretch our minds and hearts.
Often we forget God is our partner in the spiritual practice of study. Talk to him in your prayers about what you are learning.

Listen for his guidance.  Is this an area you want me to grow more in, Lord?  How will this topic draw me closer to you?  How will this knowledge increase my capacity to love like you love and to help others?  What new area from the Scriptures are you inviting me to study?
Journal your prayers. Listen for his quiet voice. Share your passion for learning and desire to learn more.
Teach me your decrees, O Lord;
I will keep them to the end.
Give me understanding and I will obey your instructions;
I will put them into practice with all my heart.
Make me walk along the path of your commands,
for that is where my happiness is found.
Psalm 119: 33-35
The Spiritual Practice of Study – Conversion
How has this new knowledge changed your point of view? Did what you learn transform your mind?  How now will you live, love and serve God knowing what you now know?
Conversion implies a change, a turn around, seeing something with new eyes.
Conversion may mean letting go of old behaviors, images, beliefs and expectation.
Conversion requires us to be pliable in the Potter's hands to become his masterpiece.
God continually molds us and chisels those rough ego-ridden edges. We are one lifelong renovation project!
We are new creations in God –  how do we act, breath, and serve as changed beings through all of life including through the spiritual practice of study.

I hope this series on study has given you food for thought, encouragement to grow, and the inspiration to learn something new. Don't forget to download the infographic about the 7 C's of the Practice of Study by clicking on the button below.
The spiritual practice of study is a lifelong discipline. We don't quit learning when we join the church, finished school and confirmation, or reach a certain age or status. God calls us to sharpen our minds, to think and to explore, to stretch our imaginations, to increase the capacity to love, to dig deep inside our souls to touch another soul.
We are all called to study.
What are you learning?