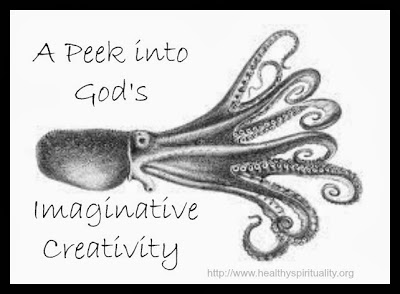 God's creativity brings me into his wonder and awe. I love God's imaginative creativity.
When I watched this video last week, I was caught up once again in wonder and awe of his holy imagination and inventiveness.
Take a moment to enjoy God's inspiring ingenuity.  Can you see the octopus in the beginning?
What wonder has God shown you lately?