I pray that your love will overflow more and more, and that you will keep on growing in knowledge and understanding. 
For I want you to understand what really matters, so that you may live pure and blameless lives until the day of Christ's return.
May you always be filled with the fruit of your salvation—the righteous character produced in your life by Jesus Christ for this will bring much glory and praise to God
Philippians 3: 9-11 (NLT)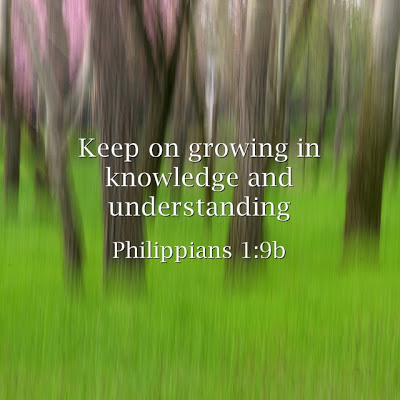 Lord today I lift up into Your loving hands the readers of these words.
Some who come here are celebrating Your joyous presence.
Others drown in tears of loss.
Another one stands lost in the dark fog of not knowing where to go to next.
But we all come to You today Lord just as we are – in need of You.
I ask You to pour into their hearts Your love until overflowing.
Grant that they grow in knowing and embracing You.
Purify their motivations and wash clean their desires to mirror You, Lord.
May the work of their hands honor You and tell others of Your grace, forgiveness and love.
May the one who reads this and doesn't know You, feel Your touch.
Cover us today within Your tender arms and warm us by Your light.
You are the One we seek and we are so grateful You are there even when we can't see You.
Come into the hearts of all who read these words today so we are forever transformed for Your glory.