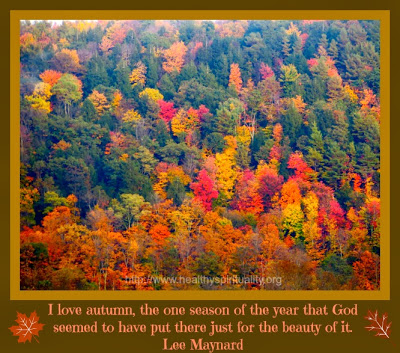 God the Creator displayed his multicolored masterpieces last weekend for my hubby and me as we traveled in update New York. We arrived at the perfect fall foliage point. What a feast for the eyes and the heart.
The hills wrapped themselves with a warm sweater of fall shades. Everywhere we looked we drank in spicy muddy browns, bright mustard yellows, rich ruddy reds and spikes of exploding oranges.
I asked God why.
Why take the time to create such an amazing autumn artistry?
God didn't have to present such a wonderful show.
God could have skipped the colors and dashed from green to bare in an instant.
But God chose to mesmerize us with his heavenly hues.
God the Artist opted to paint.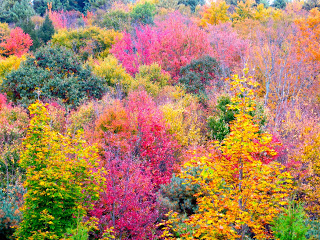 [contact-form][contact-field label="Name" type="name" required="true" /][contact-field label="Email" type="email" required="true" /][contact-field label="Website" type="url" /][contact-field label="Message" type="textarea" /][/contact-form]
I studied these dazzling hills and reflected about transition times. Most changes aren't abrupt, though can happen like a sudden harsh windstorm tearing the leaves off before they had a chance to shine their colors. In reality many shifts are more gradual and hold moments to delight in and to cherish.
When I struggle with something altering, I tend to narrow my focus – seeing all negative behaviors, experiencing every despairing emotion and limiting my thoughts only through the lens of change.
Like only seeing one tree.
This fall I am reminded to widen my view and savor the entire hillside. Instead of a lone brown tree, the neighboring hues blend to create a clearer understanding.
Fall reminds me that everything is impermanent. Embrace those we love now because we may not have tomorrow.
"I was once told that certain spiritual masters in Tibet used to set their teacups upside down before they went to bed each night as a reminder that all life was impermanent.
And then, when they awoke each morning, they turned their teacups right side up again with the happy thought, 'I'm still here!'
This simple gesture was a wonderful reminder to celebrate every moment of the day."
Susan Jeffries
I learned about why the colors change
in this fascinating video.
 Did you know the oranges and yellows are in the leaves all summer long? We just don't see them until green chlorophyll starts to fade – an important lesson on why letting go often reveals hidden treasures.
Savor autumn this year.
  Listen to the glowing colors and hear the lessons from God the Artist.
     Remember God could have skipped the color but he chose not to.
         Pay attention when God adds his touch.
Let the fields be jubilant, and everything in them. Then all the trees of the woods will sing for joy; they will sing before the Lord
What is autumn saying to you?