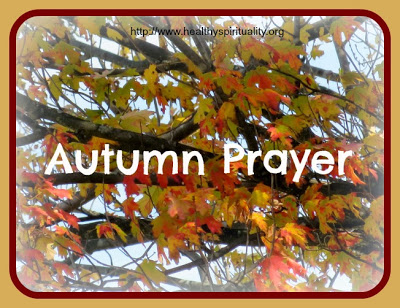 AUTUMN PRAYER
you give us the gift of seasons to mark our journey through time.
The season of autumn, with its change of colors and falling
leaves, reminds us that sometimes things must die and fall away for new life to arise.
Such is the message of the cross —
that through death to self we find life in all its richness.
In those moments when we experience setbacks for failures,
help us to remember that you are with us always,
and that there is no failure or sin your love cannot heal.
Help us to trust in you and in your promise of new life.
What is your autumn prayer?  How are you praying this season?
Try writing your own autumn prayer. Share your autumn prayer in social media and in the comments below. Take the time to talk with God this fall and see what he reveals to you in your words. You may be surprised!