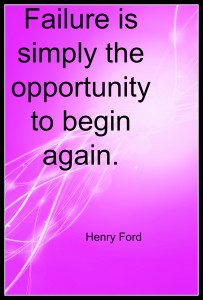 I should have known better.
I've been down this path in the past and it didn't work well for me then, why should it now?
Sigh. Will I ever learn?
What is wrong with me?
These are the types of negative thoughts that haunt me.
The inner critic appears quite quickly:
When I fail.
When I lose my focus.
When my good intentions fade and the temptation of too many calories, too much complaining and/or whining, and old habits take over.
While on retreat last week I ran across the Benedictine saying from more than 1500 years ago:
"Always we begin again."
Buddhist wisdom calls it "having a beginner's mind." Meaning you are open, willing to keep trying and to listen to teachers.
I am studying the Desert Mothers and Fathers this year and they also have reference to this concept:
"Abba Poemen said that every single day is a new beginning, meaning again and again we commit our way to our spiritual practices and path."
I love the idea of new beginnings. Perhaps that is one reason why I love a new calendar. Even seeing the dawn each day reminds me that life does offer fresh starts and exciting possibilities.
Ever watch a baby learn to walk? They fall more than succeed at staying upright. Fall seven times, get up eight – as the wise saying goes.
I hope the next time my inner critic start badgering my soul, I visualize that baby trying to walk. I will take a deep breath and begin again.
Yes I know we can learn from mistakes. That is one reason why living a reflective life helps. But I am also aware that negative voices can also be obstacles to spiritual growth.
I love discovering and exploring options – and options are there if we seek them.
Life is full of new beginnings.
And isn't it amazing that God starts his living word with the phrase "In the beginning…"?
The invitation is always there.
To be gentle with myself through the ups and downs, especially when I fall.
To recommit to seeking and spending time with God.
To acknowledge I am a beginner and will continue to be one all through this human journey.
To begin again.
What has God been teaching you lately?