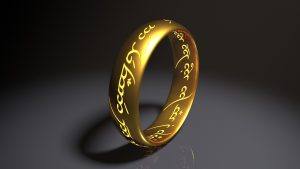 What can National Hobbit Day Teach Us?
National Hobbit Day? Yes, you read that right.
Tomorrow, September 22 is National Hobbit Day and the celebration of two of JRR Tolkien's most beloved characters – Bilbo Baggins and Frodo Baggins.
"The Hobbit, was born on September 22, Third Age 2890. Frodo Baggins, the central character in the LOTR trilogy, on the other hand, is 78 years younger than Bilbo, having been born in the Third Age year of 2968."
The Hobbit and the Lord of the Rings series is well known and loved by many.  Here is a fun fact to remember:
The Fellowship of the Rings, first in the Lord of the Rings series opens with Bilbo Baggins announcing his eleventy-first birthday. Instead of saying "one hundred and one" they say "eleventy first" and that with every other three plus digit number.
So in honor of Bilbo, Frodo and Tolkien – let's look at some lessons and quotes to ponder on National Hobbit Day.
Lessons from the Hobbit
As I reread this book and watched the movie, several lessons materialized for me:
Take time to celebrate. These books are full of scary adventures and acts of bravery but also bring along merriment and celebration. I need to remember to celebrate the joys and companions in life too.
Take time to read. I enjoyed revisiting these classic books. Taking the time to read is time well spent.
Thankful for my feet. Hobbits have large floppy, hairy feet. All my life I consider my feet particularly ugly, but when I see how Hobbits' unattractive feet guide them along rocky paths of their journey, I once again realize appearance has nothing to do with accomplishment. I am grateful for my feet.
It's fun to be surprised even by things you know. This quote reminded me of this delight. God loves to surprise us with his joy, blessings, and presence too.
The trap of temptations. Even good people can be ensnared by sin and temptation. In these books, the good people also struggle with the evil in the Ring. Acknowledging that at times we can be and will be lured into ego-stroking, world-enticing situations, helps us recognize the traps sooner, build our defense and seek help if we need it. And be aware of the enticements closest to us – we often don't see them. Like Gandalf advised, " It does not do to leave a live dragon out of your calculations, if you live near him."
Speaking of help, I love the sense of community and fellowship in these books, even with a diverse strange bunch of odd people. Sounds like church to me. We find strength in all the various gifts of those around us if we only accept and join with them.
"Hobbits really are amazing creatures, as I have said before. You can learn all that there is to know about their ways in a month, and yet after a hundred years they can still surprise you at a pinch."
—Gandalf, in The Fellowship of the Ring
No matter your size, you can do great things. You know a Hobbit when you see one. One of their distinctive features is their size. Most of the time their height ranged from two to four feet, certainly not the size of our superheroes we emulate today. As Tolkien wrote, "Even the smallest person can change the course of the future."
Giving to others. I learned as I reread these books that Hobbits from the Shire had the custom of giving away gifts on their birthdays instead of receiving them. What a delightful practice to adopt!
We are all on a journey, a quest, just like Bilbo. These books remind us that adventures are good. Go on one.
When we venture out into the unknown, we never know when that "a-ha" moment will arrive. Tolkien writes in the Hobbit:
"Very slowly he [Bilbo] got up and groped about on all fours, till he touched the wall of the tunnel; but neither up nor down it could he find anything: nothing at all, no sign of goblins, no sign of dwarves. His head was swimming, and he was far from certain even of the direction they had been going in when he had his fall. He guessed as well as he could, and crawled along for a good way, till suddenly his hand met what felt like a tiny ring of cold metal lying on the floor of the tunnel. It was a turning point in his career, but he did not know it." 
What seemed like an insignificant moment in his life. Bilbo finds the ring that ended impacted and transforming many lives. Our daily choices, small and outwardly trivial, can shape our journey and affect others.
Quotes from the Hobbit
"All we have to decide is what to do with the time that is given us." 
"The Road goes ever on and on
Down from the door where it began.
Now far ahead the Road has gone,
And I must follow, if I can." 
"If more of us valued food and cheer and song above hoarded gold, it would be a merrier world."
"The world is indeed full of peril, and in it there are many dark places; but still there is much that is fair, and though in all lands love is now mingled with grief, it grows perhaps the greater"
"Short cuts make long delays."
"It's the job that's never started as takes longest to finish." 
"Deep roots are not reached by the frost."
"Courage is found in unlikely places"
"There is nothing like looking, if you want to find something. You certainly usually find something, if you look, but it is not always quite the something you were after."
"All that is gold does not glitter,
Not all those who wander are lost"
"Living by faith includes the call to something greater than cowardly self-preservation."
What book(s) linger in your heart and continue to teach you lessons? I bet most of us could answer the Bible which as the living word of God continues to shape our journey. Is there another book that also gives you wisdom?