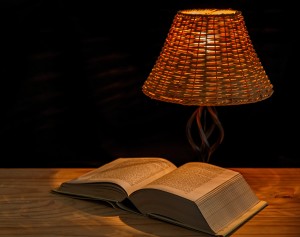 Do you have a topic or issue you focus on each year? Something you want to learn more about. Maybe an organization you wanted to explore and get involved with. Possibly a theme, book or subject shimmers in your spirit and invites you in.
Some of us choose a word for the year to frame our year (or at times the word chooses us). My word this year is STILLNESS and it continues to surround and enhance my spiritual walk in 2015.
But I also have two topics that have arisen to read about, learn more about and explore this year: The Desert Mothers and Fathers and Discernment.
I have been gathering some books and articles about each topic. I have listened to a couple of webinars about these subjects and attended a retreat addressing one. My pile of head knowledge and books have grown, but now it is time to digest and sit with them. I need time and silence to let their stories and wisdom sink into my roots and nourish my soul.
I looked at my weekly calendar today and intentionally marked off a couple of mornings to spend time with the Desert Mothers and Fathers. Right now I am also taking a four-week webinar on discernment. Schedules don't always work out as planned and I am aware that blocking off some mornings will force me to give up something else but this time is important to me and worth it.
"Commit to the Lord whatever you do, and he will establish your plans."
Proverbs 16:3
Had to laugh as I did this intentionally organizing. Emily Freeman wrote a couple of months ago on (In)courage:
But there is also an invisible world that lives inside our bodies, the inner world of the soul. And this world won't show up in your newsfeed, it won't get a headline on the evening news, and it won't push a notification to your phone.
This inner world needs our attention, but it doesn't respond to programs, agendas, or hustle.
The soul responds to space, silence, and Jesus.
And here I am creating an agenda for my soul and directing the Holy Spirit to show up at the time and place of my choosing. HA!
But I will make the time to read and study. I will journal and pray as I absorb wisdom from the Desert Mothers and Fathers and my lessons in discernment. I will hold lightly the process, being open to where God leads me and how it will feed my soul.
"Many are the plans in a person's heart,
but it is the Lord's purpose that prevails."
 Proverbs 19:21
Expectations? A little less of ones I create and hopefully more spirit filled ones gifted by God.
What new things are you learning this year?
(P.S. Did you miss me this week? I had some behind the scenes issues with my blog and while it was being fixed couldn't post. I should be back to normal 2-3 posts a week next week).
(P.P.S. and I am always looking for more email subscribers – please pass the word about Healthy Spirituality. Thanks so much)