Finding Your Purpose – Lessons Learned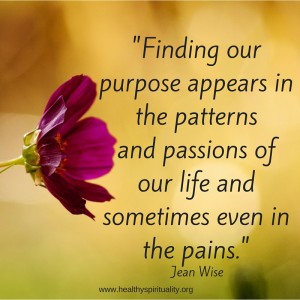 In January on Tending the Holy Thursdays, we have been exploring finding your purpose. I encourage you to reread the first three blog posts about this topic and if you haven't already, download the Spiritual Autobiography Resource Guide to complete to help you in your search. (See button at end of this post)
This week the focus is on the lessons learned and I invite you in the comments to reflect on what you learned. Have you received any insights into your purpose or what new ideas appeals to you as you continue to distill this longing within your heart?
Lessons Learned – Finding your Purpose
God first – I will never have all the answers and can't even find the next step without focusing on God first. The whole process of finding meaning in my life begins with him. He planted this hunger within me and I truly believe he sows the seeds of desire in my heart. As I dig and listen and seek for answers, prayer soaks the whole experience. The practice begins with prayers, prayer immerses each step and ends, well, never really ends, with thankfulness and gratitude and praising God. God will grant us wisdom, light and strength if we first start with him.
The value of journaling – I know keeping a journal is not high on some people's list of spiritual practices. As I told my companions in my group spiritual direction gathering last week – keeping a journal continues to be an essential tool for my spiritual growth. Rereading its words, I call it harvesting my journal, reveals patterns, times God was present in my life even when I didn't notice him, and hints to identify my purpose in life. My feeble attempt at finding just the right words clarifies my steps and shows me once again the evolution of this search.
Different Ways to Explore our Purpose – This discussion about finding our purpose has reminded me there are many approaches to this quest. Words are my go-to method but lately, I have been playing with markers and colored pencils in trying Bible Journaling (more on that topic in a few weeks). Art is definitely not a gift of mine but the colors and freedom to play ignites the spark of creativity within me and stirs my imagination to jump out of my comfort zone into the "What if?" Music is another avenue. Reading books and talking with friends. How about dance? We visited an art museum a few weeks ago and just walking around viewing the masterpieces gave me energy and hope to keep looking. The stories behind the paintings told my story too. Find the method that resonates the most with you at this season of life. Watch for one that catches your breath, makes you cry, invites you inward.
Listen – Listen to your own voice – this takes practice, time away from routines and daring to turn off the notifications and possible missing some important gossip on social media. FOMO – Fear of missing out shouldn't be my most motivational emotion! Solitude and silence also invite me to hear God more deeply. And I listen to others but first I need to be vulnerable and share this hunger, this longing with others I trust. My surprise is once I do, I discover they too are seeking, so then I can return the gift of listening to them.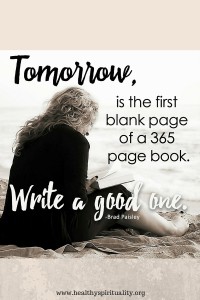 6 Word Challenge – Confession: I haven't done this one but it intrigues me. I read in Winter 2016 The Mendicant, a newsletter from the Center of Action and Contemplation, a column by Teresa Pasquale. She shared a friend told her everyone should be able to summarize their purpose in 6 words. SIX WORDS!! Now that is a challenge. She took up the dare and found this for her: "I help birth healing and contemplation." Personally, I have always liked: "To Know God and To Make him Known." Okay, 8 words, but many use this so I would like to find a more personal one. "Nurturing Others Closer to God?" Getting there, but not quite. Ah, more work to be done. Try it.
The Generalist – Is it so bad to be a generalist and not have this glorious, inspiring, soaring and lofty calling? I once lamented to a fellow nurse that I envied her expertise in med-surg, especially in her very specialized knowledge of kidney diseases. She laughed and told me she admired my broad based general nursing knowledge, which at the time I belittled but later built a public health career on. Being a generalist has its moments.  I love the writings of Elizabeth Gilbert. Though her words can be a bit salty at times, her message is always inspiring. When she posts on Facebook it is like an essay full of wisdom. She spoke on Oprah's Super Soul Sunday and you might enjoy her words. She will give you permission to be a hummingbird and keep following your curiosity to "create a rich, complex life" and just might wake up someday to discover you are right where you are supposed to be.
"This place where you are right now
God circled on a map for you.
Wherever your eyes and arms and heart can move
Against the earth and the sky,
The Beloved has bowed there –
Our Beloved has bowed there knowing
You were coming….
Hafiz
Life long Journey – First the bad news: You will never completely find your purpose. The good news – what an exciting adventure this is to be continually formed and renewed by this journey. I wrote this first week of this series "Finding your purpose is a lifelong ever-evolving process. Like peeling layers off an onion, sometimes you will cry. And once you think have just the right words, more come along inviting you into a new chapter of life." This path can be fun, exciting, and audacious. But we can also experience tears, failure, and fears – all ingredients to remove our masks and revealing the pure child of God that we are.
"The path to our destination is not always a straight one.
We go down the wrong road, we get lost, we turn back. Maybe it doesn't matter which road we embark on.
Maybe what matters is that we embark."
Barbara Hall
I am ready to go, join me?
If you would like a free copy of the Spiritual Biography Resource Guide just click the button here. And invite your friends and family to join in our discussion here on Healthy Spirituality by following the blog or sharing it on social media. Thanks so much and blessings on your digging for the treasures in your heart.
Click Here to Receive the Spiritual Autobiography Resource Guide
What are YOU discovering about yourself and your purpose?