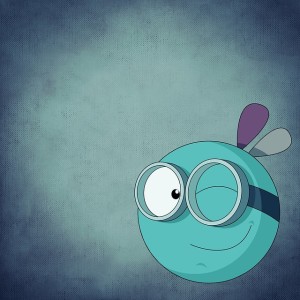 What are God Winks?
I have a friend whose 19 year old daughter died a year ago from cancer. In talking with her about her grieving, she mentioned she is discovering blessings in her pain.
In my feeble attempt to comfort her, I offered the platitude that God often will send us comfort when we least expect it during a time of loss.
"Oh, no, Jeanie," she sternly responded, "God sends us blessings all the time. I was just too busy earlier, too blind, to see them."
The truth in the statement that God drenches us with his gifts all the time and we "are too busy, too blind" to see them lingers in my heart and mind. That conversation also reminded me of a book I recently read, God Winks by Squire Runsnell.
He writes, "Most of the day to day coincidences that happen to you are not big and significant. Generally they're the small, sometimes whimsical little winks that make you quietly ask: does that mean something? Little winks do mean something; that you are not alone, that there is a constant cosmic presence in your life…I always conclude that I am receiving a little reminder, designed just for me, of the omnipresence of God's love."
I love the description of God Winks, little tugs from His heart to mine, a gentle reminder of His presence and love. He walks with us through everything, even the everyday ordinary stuff of life.
Keep your eyes open each day: Where is God tucking in a blessing? Did you see God wink?