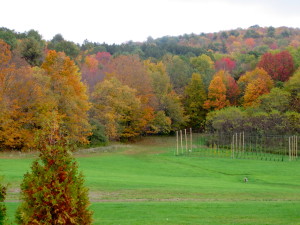 The colors drew my eyes to the display in the corner of the store.
What is it about fall colors that attract us?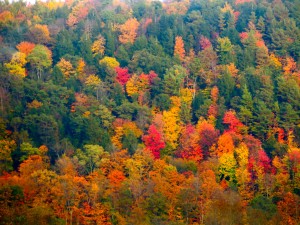 I want the summer to linger on longer, yet the coziness, warmth and eye delight of burnt oranges, mellow yellows, deep reds and crisp browns invite my heart into autumn. Part of me screams to stop the calendar from turning from August to September, yet when I saw those autumn colors my will to fight this change flutter away like the leaves will also soon do.
God is quite an artist this time of year. His hues hints of hope and a purpose to the changes we often struggle with on our path. I used to fight fall, dreading the coming winter. Now in the second half of life, I am learning to embrace its beauty as part of the transforming process and rhythm of life.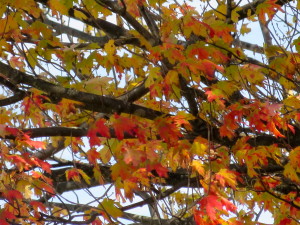 I found some neat quotes about fall to share with you today:
Autumn is a second spring when every leaf is a flower."
Albert Camus
"Even if something is left undone, everyone must take time to sit still and watch the leaves turn."
Elizabeth Lawrence
"Autumn is the mellower season, and what we lose in flowers we more than gain in fruits."
Samuel Butler
"Summer is already better, but the best is autumn. It is mature, reasonable and serious, it glows moderately and not frivolously…It cools down, clears up, makes you reasonable…"
Valentin, Finnish writer
October was a beautiful month at Green Gables, when the birches in the hollow turned as golden as sunshine and the maples behind the orchard were royal crimson and the wild cherry trees along the lane put on the loveliest shades of dark red and bronzy green, while the fields sunned themselves in the aftermaths. Anne reveled in the world of color about her….
"I'm so glad I live in a world where there are Octobers. It would be terrible if we just skipped from September to November, wouldn't it?…"
~Lucy Maud Montgomery
Winter is an etching, spring a watercolor, summer an oil painting and autumn a mosaic of them all.
Stanley Horowitz
October gave a party;
The leaves by hundreds came –
The Chestnuts, Oaks, and Maples,
And leaves of every name.
The Sunshine spread a carpet,
And everything was grand,
Miss Weather led the dancing,
Professor Wind the band.
George Cooper
"I prefer winter and fall, when you feel the bone structure of the
landscape – the loneliness of it, the dead feeling of winter.
Something waits beneath it, the whole story doesn't show." 
-   Andrew Wyeth 
"It is only her in large portions of Canada that wonderous second wind, 
the Indian summer, attains its amplitude and heavenly perfection, — the 
temperatures; the sunny haze; the mellow, rich delicate, almost 
flavoured air: Enough to live — enough to merely be."

   Walt Whitman
How do the fall colors affect your spirit? Do you have a favorite quote about fall?