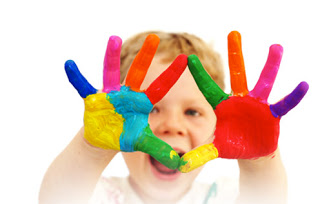 "
You are who you were when you were ten
," my friend Diane said to me the other day. That statement fascinated and haunted me.
Is it true?
I think God wires us certain ways when we are created. We can learn outside and beyond those initial markings, but these often are our strengths and core passions.
Who were you at age 8, 9 or 10?
Thinking back I realized I was a writer and imaginative explorer. My fourth grade teacher called me a poet and gave me a special book of poetry at the end of the school year.
I remember summers playing in a make believe sailboat exploring deserted islands – in reality the boat was a smaller tree with great limbs to climb through and the island, the empty lot behind my house.
Now I don't think we are locked into who we were at age ten, but if we take the time reflect on who we were as a child before all the adult masks were donned and the world told us who to be, we may discover our true selves – who God meant us to be.
What do you think?
Every life is a fairy tale written by the fingers of God.
Hans Christian Andersen