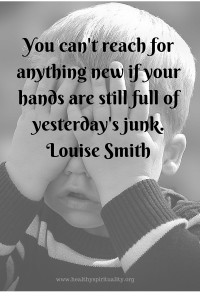 Hands are a miracle gift from God.
The human hand has long fascinated me.
The Human Hand
Did you know:
The human hand is composed of 27 bones plus numerous tiny sesamoid bones that are in the hand's tendons. In order to have the hand work in a coordinated fashion add in 29 joints and at least 123 named ligaments. 34 muscles are in charge of moving the fingers and thumb: 17 in the palm of the hand, and 18 in the forearm. 48 named nerves: 3 major nerves, 24 named sensory branches, 21 named muscular branches. 30 arteries and nearly as many smaller branches are named.

I am sure you know that no two human beings in the world have similar fingerprints. The fingerprints of twins can be indistinguishable in some respects but still they never match exactly.

The palm and the skin on the underside of the fingers is a unique area of the human body. For a start, it has no hair and is composed of tough durable but incredibly sensitive skin. Did you know you can't get a tan on your palm?
The Hand of God

My soul follows close behind You; Your right hand upholds me.
Psalm 63: 8
The photo above is of a small statue I purchased on a trip to Germany. It sits today on the shelf just about my computer where I write this blog. It has accompanied me on retreats to help create an environment to experience God. When upset, anxious and/or lost – I become that little girl leaning into the hand of God.
What a powerful image this is – the hand of God.
Think of all God has created, destroyed, healed with his hands.
Hands
Hands are unique. Powerful. Can both hurt and comfort. Protect and endanger.
I watch a young mother gently caressing her newborn.
I see someone offer a hand to lift another.
A finger wipes a tear from an eye.
The pastor breaks the bread and blesses the wine with hands uplifted.
When I grip something tightly, I am tense and unable to receive. A fist means anger; a fight. My hand can grasp, hold tightly things I am afraid to lose. It hides what we fear others will see. Hands can be a weapon of our hatred or our need to defend ourselves against aggression.
I have held many things in my hands, and I have lost them all; but whatever I have placed in God's hands, that I still possess.
Martin Luther
I come to God with an open hand, empty of self, waiting for him. Unless unoccupied, a hand cannot receive. If filled with stuff, a hand can't offer friendship or assistance to another. We can't plant seeds of encouragement and love if we cling to worries and distraction and empty promises. Our hands were created to help and heal, not hurt and harm.
Take some time today to look at your hands. Appreciate their intricacies. Their message. Their history. Their usefulness.
Then think about the hands of God.
The Creator.
       The Healer.
              The Comforter.
Isn't it amazing we are made in the image of God? Our hands are like his. Heavenly hands. Human hands. Both full capable of wonders and worth.
Today I am grateful for my hands and the hands of God.
What do you consider when you study your hands?