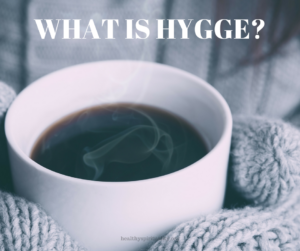 Hygge – have you noticed this word?  I see it everywhere on the internet and in ads. I am not even sure how to pronounce it, let alone know its meaning. My spell check is going crazy as I type this, since it is an unknown word even to that wise evaluator of my work.
A little investigation and learning is in order, I do believe. Let's learn about this innovative word to add to our vocabulary and our life.
"When the fiddle had stopped singing Laura called out softly, "What are days of auld lang syne, Pa?" "They are the days of a long time ago, Laura," Pa said. "Go to sleep, now." But Laura lay awake a little while, listening to Pa's fiddle softly playing and to the lonely sound of the wind in the Big Woods,… She was glad that the cozy house, and Pa and Ma and the firelight and the music, were now. They could not be forgotten, she thought, because now is now. It can never be a long time ago."
Laura Ingalls Wilder
What Is Hygge?
Hygge originated from Norway, adopted firmly by the Danish and basically means coziness. I read in decorating this is the year of hygge for our homes. In the Nordic region hygge is a philosophy of life that focuses on being positive and enjoying the everyday life.
In 2016 hygge was the one of the top ten words of the year in Great Britain.
Hygge is hard to describe and is more of a mindset, even a heartset.
Hygge suggests things like hot tea, snuggling under a soft blanket, laughing with loved ones, binge watching your favorite show, the aroma of soup simmering all day on the stove, the sound of a gentle rain, and the glow of candlelight.  And of course, for me, books – lots of books.
Hygge reminds me of the spiritual practices of gratitude, being present, and beholding the ordinary.
Here's a fun, short video about hygge.  If you are reading this by email you may have to go to my blog to view the video
How Do You Pronounce Hygge?
I read several different pronunciation of hygge. You will impress friends more with your Danish accent saying it than perfect diction.
Time magazine presented several pronunciations: "hyue-gar," "hoog-jar" and "hoo-gah, "the most common).
How Can We Use Hygge Spiritually?
Hygge is appeals so strongly right now due to all the turmoil we face on the news, social media, and within our own families. Anger, discontent, misinformation, and fear rule our atmosphere and we long for peace and compassion.
How can this word nourish our spirituality?
Hygge reminds us about God's presence in the ordinary gifts of life. Too often we take these moments for granted or glide right past them without beholding their blessings.
Hygge teaches us about contentment. Discontent rises from jealousy what others have and we don't. Contentment emerges from enjoying the blessings we embrace.
[Tweet "Contentment emerges from enjoying the blessings we embrace. Jean Wise"]
Hygge helps us slow down and savor life – putting flowers on the table, lighting candles, delighting in a warm shower, hugging a lifelong friend, digging the garden with our hands, admiring a beautiful sunset, slowly eating a meal with family. Small moments, sacred memories.
Hygge brings us to the present and the Presence. Being mindful of the now, instead of regretting the past or worrying about the future.  And knowing God is with us no matter how volatile life erupts around us.
Perhaps the best definition of hygge is God.
What brings hygge into your life?