What are Monthly Musings?
For the last few months at the beginning of the month, I share lessons I learned from the previous month. I call these my Monthly Musings (I have a free cheat sheet if you want to help with this practice you (see end of this post) and/or a printed book, Monthly Musings Journal, available on Amazon if you are interested). These are ways to incorporate the spiritual practice of reflection into your life and often I see God's touch and presence more in this rearview mirror look-back on life.
January Monthly Musings
Lessons Learned:
Patience! No, I haven't learned this lesson completely yet and wonder if I ever will, but God sure took me into the classroom in January. Technology can be wonderful when it works, but when your computer quits, the frustration erupts. And for someone who writes, the irritation grows exponentially.
My poor laptop is back in the shop for a second time and the reality that I may have lost several years of work is looming. Yes, I have an external backup and back upped regularly, but for some reason the drive is not talking to my computer. That is what the techy people are trying to fix now.
What I am learning though is perspective as I wade (drown?) in the pool of patience. Losing data is such a first world problem and in the light of terrorism, innocent deaths and abductions, crazy politics and poverty, abuse, and disease – my problem dims in importance. Finding this point of view took a few days and some tears, but my life overflows with so many other blessings, I can let go of most of the negativity now.
What is the worse that could happen? I start again. And I am thankful I CAN start again.
What may come of this adventure down a road I didn't choose? I learned about online backup systems. I also learned when I whined on Facebook that many of you really do care and offered to help and lend a sympathetic ear. Thank you!
On a lighter note, I learned two new words this past month. (No, not profanity, though I was probably close several times. LOL)
I am a BIBLIOTAPH – one who hoards books.
I am also learning to GAMBOL – to dance, skip, and frolic. Remember my word of the year is JOY – ironic for the nuisances that tripped me up this year – but I will dust myself clean and dance with delight and gambol with glee, no matter the outcome.
Favorite Quotes:
"Failure isn't final; it is feedback."
Michael Hyatt
"There is no greater agony than bearing an untold story inside you."
Maya Angelou
Good Reads:
Essentialism by Greg McKeown. I am slowly digesting this book about the pursuit of less.
Wild – Cheryl Strayed – finally finished this one. Lots of details about her life and her adventure walking the Pacific Trail. To be honest I skipped some parts, but found some of it interesting and insightful.
Terrific Tools and Tips:
Have you seen the Waterlogue app? Cost $2.99 but can take a photo and make it look like a watercolor painting. Fun to play with.  
And how about a microwaveable notebook? The Rocketbook records what you write on the cloud and when you want to erase it, zap it for 30 seconds in the microwave. Here is an article about this innovation that left me shaking my head.
Joys and Delights:
Love, love, love the scent of my Candleberry Candle.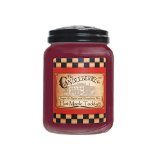 Sheer Joy to Watch
I didn't share my Monthly Musings in December, so just have to mention the joy of attending Grandparent Day at Kyla's kindergarten class. Love seeing her world, meeting her friends and wondering why all those other people look older when inside I know I am only 30. Yeah, right.
My highlight for January was the release of my next book, Whispers – Encountering God in Breath Prayers. Ever want to know more about this prayer practice? This book will give you all the basics and many ideas to try. This quick read is available in print version on Amazon and when my computer finally returns home, I hope to finalize the Kindle option.

What did you learn in January? Please share
If you want a copy of my cheat sheet I have made it into a free downloadable printable and you can request on in the window below. Click the button to get the free printable and if you would like check out my book on Amazon.
Click here to request your Monthly Musings Printable
I finished compiling these sheets plus additional information in a book, Monthly Musings,  a two-year journal that is NOW available on Amazon. I don't want to lose the loose sheets of paper and think having it in a book form will make it more of a keepsake.
While you are on Amazon you may also want to check out my latest book – Whispers – Encountering God in Breath Prayers.