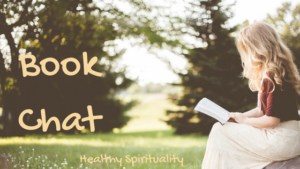 What book are you reading this month?
Did you know May is  Get Caught Reading Month? Get Caught Reading is a nationwide public service campaign launched by the Association of American Publishers to remind people of all ages how much fun it is to read.
One focus I have for 2018 is more reading. I wrote about my good start for reading books in January that unfortunately has slowed and become quite lethargic in February and March. I became more intentionally here in spring. What a great way to spend time in May – reading books.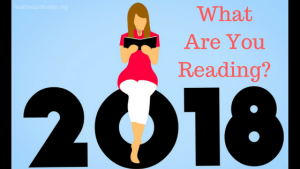 Here is the book I am diving into this month:
May Book Chat
Life Without Lack – Living in the Fullness of the Psalm 23 by Dallas Willard. This is a new book and if you know anything about Dallas Willard, you know he died in 2013. How is there a new book by him?
Life Without Lack is based on a series of talks given by Willard and edited by his friend Larry Burtoft and his daughter Rebecca Willard Hartley. In 1991 Willard taught a small group of people about this favorite psalm of many. They recorded the messages with the hope of someday turning it into a book.
The book begins with a beautiful prayer written by Willard and ends with a great one too. As I read the book I open and close each time using this prayer. It is like being in his classroom as he teaches me. Each chapter opens with great quotes to ponder too. I also reread the 23rd psalm each time I dive into the chapters.
Reading Dallas Willard can be challenging. I have learned to take my time, small bites to chew and digest. So I am savoring this book slowly and allowing it to sink into my spirit.
"The words of the Twenty-Third Psalm are among those things that people profess to believe. Many can recite the Twenty-Third Psalm form memory, including people who don't believe much of anything about God. Some have learned to psalm purely as poetic literature. But far too few have experience in their own lives the vivid reality described by the psalmist. Unfortunately, 'The Lord is my Shepherd' is a sentiment carved on tombstones more often that a reality written in lives."
This book's intention is to help us see, believe, and live this psalm as reality day by day in our lives.
So far, I have read the first two chapters which explore the attributes of God and invites us to get to know the nature of the Shepherd.  The subtitles are great images such as "the Really, Really Big God" and the "God of Energy and Joy."
I peeked ahead into the other chapters and love what I began to read in the last one titled "All the Days of my Life" with guidance how to frame each day living a life without lack. Not only does this chapter give ideas for living each day, he provides guideposts for a retreat setting too. Often when people go on a day away or several day retreat, they don't know how to frame their time with God. This last chapter offers great direction for this type of experience, full of "grace-drenched reflection."
A Life with Lack leads us to consider our lives as full of rest, provision, and blessing. A life enjoying God's presence and living each moment in God's abundant generosity.
I highly recommend this great reading of wisdom and encouragement.
What are you reading this month?  Let's share some book titles with one another and feed our minds and spirits for a healthy spirituality.