February Monthly Musings
February may be the shortest month of the year, but in cold NW Ohio the days are dark, dreary and drawn-out.  Today as I write this, there is sunshine and by the time you read this, I will be in sunny warm Florida on vacation – life is good and so is God!
Each month I pause and look back at what I am discovering, learning, and exploring in life – I call these my monthly musings.  Living this reflective practice helps me slow down and savor this precious gift of life we've been given and all the gifts to be discovered given by such a loving, gracious God.  Capturing these special moments gives meaning, depth, and delight to life.  Let's wake up to the wonders in the ordinary all around us, especially at this most sacred time of year.
I record what I notice on the pages of my Monthly Musing Journal. You can use anything, scrapes of papers, a journal or a calendar.  Copies of my Monthly Musing Journal are available on Amazon and are a convenient way to keep track of the little things in life we often miss. Or if you want to click the button at the end of this post to get a FREE copy of my one sheet Monthly Musing handout.
What I Learned in February
Monthly Musings Lesson Learned:
We explored prayer this month here on Healthy Spirituality and I released my newest book, 40 Voices, a Lenten Devotional.  I felt like I have been bathed in prayer and dragged through the last week of Christ on earth. I do feel blessed though, to have spent so much time pondering how we communicate with God and how he communicates with us through his living word and the story of his son.
Yep, I am ready for vacation.
God reminded me more than once this month to lean on him for strength and wisdom. I told him I can't do this on my own and do need him every moment. I am weak; he is strong. All my striving and trying digs me deeper into ruts of mud.  Instead I sink into his spirit for rest, nourishment, and power.
Reminded me of this verse:
God's weakness is stronger than human strength.
1 Corinthians 1: 25b
Monthly Musings Wise Words to Remember:
Let mystery have its place in you;
do not be always turning up your whole soil with the plowshare of self-examination, but leave a little fallow corner in your heart ready for any seed the winds may bring, and reserve a nook of shadow for the passing bird;
keep a place in your heart for the unexpected guests,
an altar for an unknown God.
 -Henri-Frederic Ariel
(I needed to be reminded about the message in the above quote this month)
******
For whatever reason, God never seems to shout when trying to get my attention. God always uses his "inside voice," as my mother used to call it.
Shouting, and calling, and crying out, and throwing people off their horses is great stuff, but that's not how I hear God.
I hear God in a whisper; in a look; in a turn of the head; in a subtle expression on a face.
-Br. James Koester
******
The real business of the Church is not just what is sometimes called 'surplice work.' Its business is to bind us together—the learned and simple, the strong and the weak—in a great social act of love and worship; to provide a home for the nurturing of the spiritual life.
For we cannot get on alone, in religion or anything else.
Our spiritual life must be a social life too.
We can each only manage a bit of it—it is far too big and various
in its richness for any one soul….
Wonder and love are caught, not taught; and to catch them we must be in an atmosphere where we are sure to find the germs.
A living Church ought to be full of the germs of wonder and love.
Evelyn Underhill
Germs of wonder and love – don't you love that phrase?
******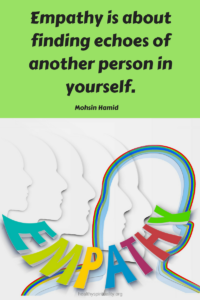 Monthly Musings Terrific Tools and Tips Discovered:
Travel Scale – This is the travel scale I ended up ordering for our trip. You have to stand on it just right and since it is narrow someone with a balance problems could have difficulty. But my hubby and I have been testing it side by side with our other scale and it appears accurate so far. Will let you know after the trip how it survived.
I WANT ONE OF THESE COOL KEYBOARDS!! They are multiple colored mechanical yet contemporary keyboards. Aren't they so cool looking?

They will be available March 7th and I hinted to my hubby that this could be a great birthday gift for someone with a March birthday.  LOL.  More info at http://www.lofree.co/
And how about a flashdrive for your smartphone?  A new discovery for me this month.
Dayspring just released some cool Bible Journaling kits under their Illustrated Faith Series. 

Monthly Musings Word of the Month:
With my mind hoping and leaning towards spring, here is a great word to add to your vocabulary:
Pluviophile – a lover of rain; someone who finds joy and peace of a rainy day.
Myself? I love the sunshine, but a good rainy day can't be beat for reading a good book!
Monthly Musings Wisdom
Interesting TEDtalk called How to Get Better at the Things We Care About. As adults we spend most of our time in the performance zone instead of the learning zone.
"Real confidence is about modeling ongoing learning. What if, instead of spending our lives doing, doing, doing, performing, performing, performing, we spent more time exploring, asking, listening, experimenting, reflecting, striving and becoming? What if we each always had something we were working to improve?"
If you are reading by email, you may have to go to the blog to see the video.
A few affiliate links are used here, which means at no extra cost to you, making a purchase by clicking these links helps support this site. Thanks!
If you want a copy of my cheat sheet to record your own Monthly Musings, I have made it into a free downloadable printable and you can just the button to get the free printable.
Click here to request your Monthly Musings Printable
I compiled these sheets plus additional information in the Monthly Musings Journal, a two-year journal that is available on Amazon. I don't want to lose the loose sheets of paper and think having it in a book form will make it more of a keepsake. Keep all YOUR musings in one place.

What did you learn in February? Please share –
I would love to hear about your journey and all your life lessons.