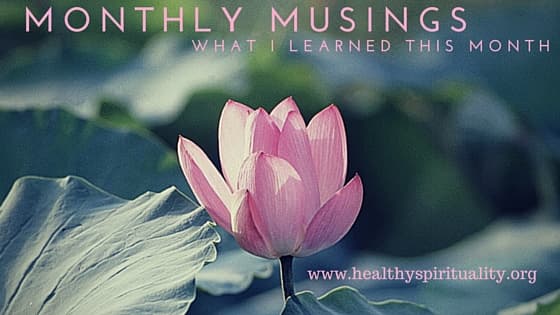 February Monthly Musings
Finally, the longest month of the year is over.
I know, I know February is the shortest and this year we even added another day to its calendar. But the dreary winter in NW Ohio drags time and depletes my energy. We did have one day of sunny 55 degrees that I immediately felt my spirit surge with energy. Spring is coming. I do have hope. Once to March, the pace races to keep up with the lengthening of the daylight.
I am learning to behold the blessings of each season and am thankful for its gifts. Yet my core yearns for the wakening of the earth and my spirit rising.
Each month I look back at what I am discovering, learning, and exploring in life – I call these my monthly musings. Capturing these special moments gives meaning, depth, and delight to life. Let's wake up to the wonders in the ordinary all around us.
I record what I notice on the pages of my Monthly Musings Journal. You can use anything, scrapes of papers, a journal, or a calendar. Copies of my Monthly Musings Journal are available on Amazon and are a convenient way to keep track of the little things in life we often miss. Or if you want to click the button at the end of this post to get a FREE copy of my one-sheet Monthly Musings handout.
What I Learned in February
Monthly Musings Lesson Learned:
February fragment – that is how I feel this month. Being pulled in many directions by outside commitments. Listening to friends and colleagues endure trouble times and then carrying those emotions within my own spirit   Have you seen this meme on Facebook?  My brain and my heart feel this way.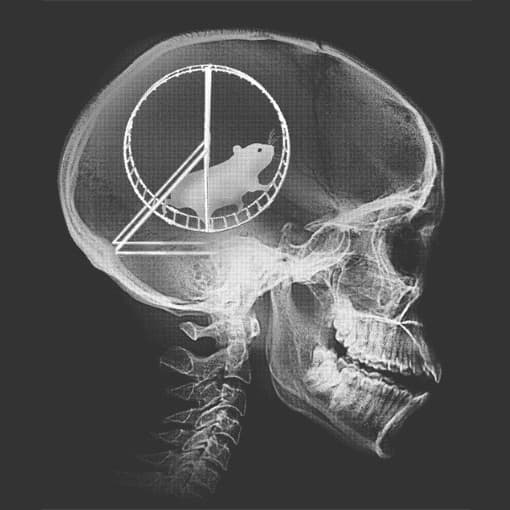 I am learning to recognize and name these emotions better when overcome by their presence. I am looking forward to the 40 days of Lent where I intentionally slow down, journal more, pray more. I even have a small silent retreat scheduled for mid-March.
I need these practices. God doesn't need Lent. Lent is more for us – for the mending of our hearts and the turning of our souls towards God. Lent is a gift from God for our self-care and transformation.
I am trying to give up procrastination for Lent. Quite the challenge but one I feel God is inviting me to practice. Write out my priorities each day. Be attentive to getting things done. Give grace to myself and flexible with legitimate interruptions. I don't expect to be perfect with this practice; that is why is it called a practice.
Hold me accountable and ask me after Easter what I learned.
How do you practice spiritual self-care?
Monthly Musings Good Reads:
Yes yes, I am reading and reaching my goal of reading more often and more books.  Here is some I tackled this month:
Brain Powered Weight Loss by Eliza Kingsford
This book follows much of the mindset practice I have learned in Weight Watchers. She uses the term "healthy obsession" which I like and the acronym of STOP (Stop what you are doing, Take a deep breath, Observe your feelings and thoughts and Proceed with intention choosing what you will say or do or not say and do). She encourages us to outsmart our high-risk situations. That empowered me. I also like her line "BITS lead to overeats."  BITS stands for bored, irritated, tired and stressed.  All good reminders.
Writing Life Stories  Bill Roorbach
I borrowed this book from the library and liked it so much I bought a copy. For writers, it is filled with wonderful assignments to dig deeper and examples to follow. The book is like a class on creative writing or a continuing course at a writers' conference
My Creative Space – How to Design your Home to Stimulate Ideas and Spark Innovation by Donald M. Rattner. 
Another find at the library (don't you love libraries?) A beautiful book full of inspirational photos and ideas to design your home, offices, nooks to inspire the muse to come and stay. I did move my office furniture around a bit and am tempted to repaint this summer.
The Ride of a Lifetime – Lessons learned from 15 Years as CEO of the Walt Disney Company by Robert Iger. 
Interesting bio with a few leadership tips. I enjoy reading the behind the scene info about Disney so his story offered some peeks into the business side of the magical kingdom. Amazing how complex business is full of negotiation, waiting, failure, creativity, and relationships. Timely read also with the news last week of Iger's stepping down as chairman.
Wilmington's Lie – The Murderous Coup of 1898 and The Rise of White Supremacy by David Zucchino. 
Hard book to read but wow what a violent and awful history we have endured and hidden. More stories like this need to be told to fully understand the oppression of others in our own country and bring these troubles to light for healing.
Monthly Musings Wise Words to Remember:
We must have the courage to live with paradox. The strength to hold the tension of not knowing the answers and the willingness to listen to our inner wisdom and the inner wisdom of the planet which begs for change.

Maureen Murdock

Open unto me—light for my darkness.

Open unto me—courage for my fear.

Open unto me—hope for my despair.

Open unto me—peace for my turmoil.

Open unto me—joy for my sorrow.

Open unto me—strength for my weakness.

Open unto me—wisdom for my confusion.

Open unto me—forgiveness for my sins.

Open unto me—tenderness for my toughness.

Open unto me—love for my hates.

Open unto me—Thy self for my self.

Lord, Lord, open unto me!

Howard Thurman

Fun and Innovative Ideas I Discovered:
Mixtiles.   I have seen these stickable 8×8 photo frames advertised on social media lately, but when I saw them hanging in my son's family room I knew I had to get them. See Brian's arrangement below. And of course, a great photo to share two of my grandkids from our recent visit.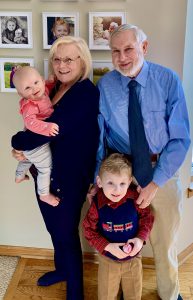 How creative, easy to do and to move around as needed. Anyone else use these yet? Here is their link but I noticed other brands available on Amazon but many, not that size and with the ability to easily stick to the wall and move around.
Here is the link again to the Monthly Musing Journal available on Amazon and just click the other button to get your free monthly musing one-sheet handout. Enjoy!
Click here to request your Monthly Musings Printable
How was your February?