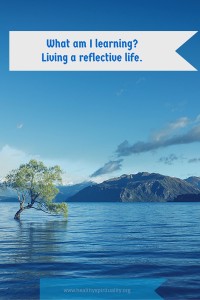 Several blogger friends post a summary of what they learned each month. Emily Freeman originated the idea and I love reading different people's lists – always full of tidbits of wisdom, innovative ideas, and resources.
This simple practice has helped me live a more reflective life and to capture those moments/tips/words of wisdom that mean so much to me, but too often I forget.
This method appeals to me because it is so hard to capture and remember good moments when life is moving so quickly and with so much noise.
So I wanted to do join this growing trend for monthly reflections BUT…would always forget!! Soon it would be the end of the month, I would be reading their posts again and thinking where did the time go? One more month of not gathering the precious thoughts I wanted to hold onto.
Finally I created a cheat sheet to help record my observations and fun finds as the month progressed.(see the end of this post to find out how to get a copy). I call this my Monthly Musings and thought I would share a few with you today.
Monthly Musings: September 2015:
Lessons Learned:
Discouragement is still my Achilles heel. The devil knows to get me with that emotion every time! I think I am recognizing it sooner but still hard to manage.
Good reads:
The Willpower Instinct. I wrote about this book on the previous post.
I have also started books from two of my most favorite writers:
Brene Brown – Rising Strong
Elizabeth Gilbert – Big Magic
Will highlight their words later this month.
Wise Words to Remember:
"What are you willing to give up in order to have what you really want?"
Elizabeth Gilbert
"In everyone's life, at some time, our inner fire goes out. It is then burst into flame by an encounter with another human being.
We should all be thankful for those people who rekindle the inner spirit."
~Albert Schweitzer
"You are one question away from great content."
Rob Bell
He was referring to allowing ourselves, especially writers, to keep asking questions of others, allowing them to go deeper to find wisdom in their lives.
Terrific Tools/Tips:
I am learning so much from listening to podcasts as I walk. Their words inspire me. Here are a few of my favorite ones. Find them on I-tunes or Stitchers:
Magic Lessons – Elizabeth Gilbert
The Chalene Show – Chalene Johnson
This I Believe
Problogger – Darren Rowse
Ted Radio Hour
This is Your Life with Michael Hyatt
And I love Picmonkey.com and Canva.com for creating and editing images – fun for this non-artistic person.
Innovative idea:
Been reading more about batching or chunking time for whatever you are working on. The feeling of having accomplished something motivates me. I love the thrill of checking things off my to-do list (Maybe that is pitiful to publically admit??)
I often get overwhelmed, then frustrated with so much stuff going on. By chunking time – spending/focusing 1-2 hours just on one project helps me feel more in control. I am finding that if I start with the most important one – not necessarily the most urgent one – my level of satisfaction also increases. Why did it take me so long to learn this? Or to practice this?
Joys and Delights:
The waves. The beach. The sun. The friendships – our September vacation to the Outer Banks, North Carolina. ahhhhhhhh
Favorite post:
Three Steps for Creating a Sacred Space
I love how several friends shared how they rearranged to form a sacred space after reading my post. That meant so much to me. Thanks for sharing.
Let me know if you enjoyed seeing my monthly musings and what I learned this month. What did you learn in September?
Big Announcement: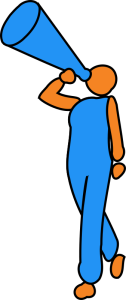 If you want a copy of my cheat sheet I have made it into a free downloadable printable and you can request on in the window below.
I finished compiling these sheets plus additional information in a book, a two-year journal that is now available on Amazon. I don't want to misplace the individual sheets of paper and think having it in a book form will make it more of a keepsake. This book has just been released on Amazon if you want to purchase the pages as a journal or just click the button below to get the free monthly printable. Enjoy!
Click here to request your Monthly Musings Printable