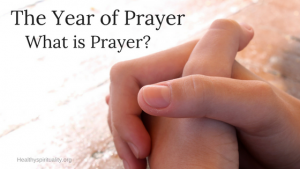 2018 is the Year of Prayer – on this blog and in NW Ohio synod where our Bishop is inviting us to delve deeper into prayer. Each month on the Tending the Holy Thursdays there will be a focus on an aspect of prayer and of course a monthly free download.
On my Thursday posts, I pick one theme (or person of faith) to explore deeper. I call this series Tending the Holy Thursdays. This month exploring what prayer is will be the topic
I am so excited too about this month's free download "50 Books about Prayer," You can get this resource free by clicking on the button at the end of this post. This printable shares 50 books on prayer – there are so many books on prayer, definitely more than 50, but this list is a good starting point for learning more about this practice.
And remember we can read, study, listen to podcasts all about prayer, but the best teacher about prayer is praying, spending time with God. Simply talking and listening. Tell God you what to deepen your prayer life and he will help you.
More Thoughts on What is Prayer
Last week I shared several people's thoughts on prayers and we had a conversation of which quote resonated with us. Many mentioned this quote and the phrase "a praying life."
Don't seek to develop a prayer life — seek a praying life. A "prayer life" is a segmented time for prayer. You'll end feeling guilty that you don't spend more time in prayer. Eventually you'll probably feel defeated and give up. A "praying life" is a life that is saturated with prayerfulness — you seek to do all that you do with the Lord.
Dallas Willard
Here are a few more quotes to ponder:
Prayer is exhaling the spirit of man and inhaling the spirit of God.
Edwin Keith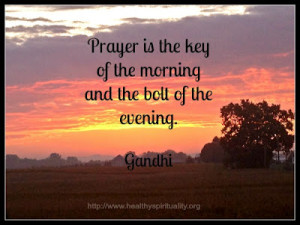 (Prayer) is the invitation to come home, to be loved, nurtured, and refreshed. Praying demands a relationship is which you allow the other to speak there, allow him to touch the sensitive core of your being and allow him to see so much that you would rather leave in darkness. Prayer is thus the call to intimacy with the God of the universe…prayer is listening to what he would whisper to us. Prayer is being renewed by his loving presence, Prayer is being expose, embraced, and healed by him.
Henri Nouwen
"I gradually discovered that my definition of prayer was very narrow. I had limited it to my own solitude and/or time of worship. It hadn't occurred to me that my whole day could be a prayer…Prayer is the intention of my heart. It's the difference between being with a person all day and never noticing that person or being with him or her and having a loving sense of this nearness even when no words are spoken…When I choose to hold an intentional openness with all facets of life, I can then experience being 'enclosed in the goodness of God, being one-ed with God" as the sixteenth century mystic, Julian of Norwich so aptly describes union with God. If the antennae of my spirit are alert, this 'one-ing' with God can be a regular part of my ministerial life. The paradox is however that I cannot 'make' it happen, It is purely gift. I can only be open to these glimpses of the presence which bless me."
Joyce Rupp
Pausing and holding in my heart and in my own prayers with words from Nouwen, Rupp and Keith, I am in awe of the depth and power of prayer. I sense strong elements of intimacy, invitation and intention.
The challenge is to take one of the definitions, write it out in your journal and ask God what is it he wants you to learn from the words. This idea of "one-ing" calls to me and I am grateful for this gift.
The other challenge to each of us is to write out our own answer to the question "What is prayer?"
Here is my initial attempt at capturing this mighty and Almighty energy between the Creator and the created:
I smile as I answer the invitation to abide with God, the Master, Jesus, the Son, and Sophia the Spirit, around a simple rectangular wooden table, sharing a meal, a moment, and the mystery of life together.
Let's keep wrestling in how we describe and experience prayer.
Share in the comments below what you are learning about prayer and/or maybe your answer to "what is prayer?' question.
P.S. I have created a Healthy Spirituality Facebook Group that is free to join. You can find it here: https://healthyspirituality.org/group. I am sharing daily inspiration there and hope to have ongoing discussions about our faith. Hope to see you there.