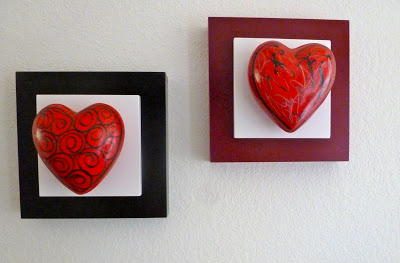 A few years ago, as part of my work in spiritual formation, I helped to facilitate the education of a small group of people called to be spiritual directors. One book we used for discussion was Gerald May's book Will and Spirit. This book fed my soul and mind in numerous ways, but one section in particular resonated in my heart concerning God's unconditional love.
Understanding/Misunderstanding Unconditional Love
Buried in the middle of May's chapter on love, he lists ways we get confused about our understanding of love.
One obstacle May writes is "expecting unconditional love from human beings" and the second one: "expecting conditional love from God."
Suddenly upon hearing those phrases, though among many, I sat alone with God. What does this mean, Lord? Why did those phrases so deeply touch my spirit?
Expecting unconditional love from human beings will set us up for failure, anger, bitterness and discouragement. We just can't do it as humans, yet I know too many times I have sought that connection with others fully expecting to find what I am hungering for. Then I begin to wonder: what did I do wrong? What can't that person love me for who I am? Didn't he/she notice that upset me? I really do appreciate the love and support I receive from my family and friends, but the reality is this type of love is never perfect.
Expecting conditional love from God is another false step I continually take. Even though I have been told and fully believe in God's unconditional love for me, the self doubt and feeling of unworthiness often mess with my image of God. I know better, but still am amazed how often I find myself acting differently.
God's Unconditional Love
Divine love is present for all of us and is totally out of our control and will. He does love us all unconditionally.
He lavishes his love upon us. How great is the love the Father has lavished on us, that we should be called children of God! And that is what we are! 1 John 3:1 (NIV)
May writes, "The prospect of really being loved no matter who we are, how we are or what we do is so humbling that in spite of its reassurance, it terrifies us."
I sat in that room alone with my thoughts as the class continued to discuss this book. I was no longer in Toledo Ohio, but on a dusty road with the prodigal son, seeing with my human heart God running towards me, wrapping his accepting arms around me and welcoming me into his unconditional loving heart.
Thank you, loving Lord.
What do you think about God's unconditional love?  How have you grown in his love?