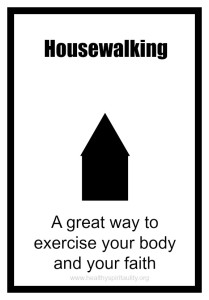 Our summer challenge in Weight Watchers is to get more active. I love a good challenge and decided to "walk" the distance between my home and Avon, North Carolina, home of the Outer Banks. This is our destination for our next trip the middle of September.
So my Fitbit and I are going for a walk. I am tracking the distance – 846 miles! I need to walk about 9 miles a day from June 1 to mid September. That will give me some leeway for the weeks we have company or times I don't get or can't get the miles done. Stepwise – this is around 21000 steps a day for me. I know I sound crazy but I usually do accomplish 15000-20000 so this is pushing myself just a little more.
Why I am telling you this? (And all the while praying you don't stop reading or unsubscribe since now you think I am looney)
Two reasons:
Please hold me accountable and in your prayers. I promise to report later on in the summer how I am progressing but also promise not to bore you with frequent accounts.

The second reason is how I am doing this – Housewalking. To be truthful, since the weather is better now, I am doing more walking outside but the majority of time, I pace inside of my house. No excuses. Any time of the day. Even in my nightie and bare feet. And yes, my neighbors must think I am nuts with all the movement! LOL
I orginaly read about housewalking from Hungry Girl. This is the first exercise program that has appealed to me and one I have been consistent with.
But interesting enough housewalking has also taught me some deeper lessons.
Planning – I do some of my best planning and brainstorming while circling the rooms in my home. I think about upcoming children's sermons, menus to plan, blogs posts to write.

Praying – So many of you walk along with me in my heart and my prayers. God listens, I stride. I sometimes grab my prayer list and lift friends and family up with each step.

Intercepting Points – Most days I am walking when my hubby is at work but twice a week he is home – housewalking too. And yes we pass each other and occasionally collide. These bodily fender-benders have increased my awareness to his location. I sense his presence. "Just where in the house is he at that moment?" I take notice of his steps.
Oddly enough, this new skill – paying attention and listening deeply- has crossed over to my spiritual life. I attend for God's guidance, especially in the crossroads and intersection of life. I sense his presence. I take notice of his nudges.
The healthier I get physically – the more attune I become spiritualy to God. What a surprising unexpected gift!
Have your tried housewalking? What is your favorite form of fitness?