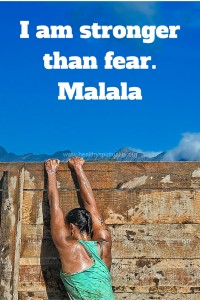 Did you know today is National Face Your Fear Day?
Ever think how your life would be if you did face a fear that was holding you back in an unhealthy way?
Can you even list your fears and which ones are the most detrimental to your spirit? I used to think I didn't have a huge list of fears – I like pubic speaking, don't shriek too loud at spiders and absolutely love thunder and lightening storms.
I don't like heights.
And I definitely don't like to open those cans of biscuit that explode unexpectantly with a shocking boom.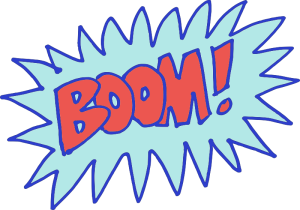 I am discovering though, that fear is the foundation for many of my negative emotions. Never realized that years ago.
Discouragement – Fear of not being good enough
Anger – fear of being powerless or insignificant or worse yet – unloved.
Guilt – fear of not being included or accepted.
Too much to do/read/learn – Fear of Missing Out ( FOMO)
So I found it interesting we had a National Face Your Fear Day and the opportunity to expose to the light, especially God's light and love – what fears hold us back? Think about this for a moment – what would your life be like if you conquered a fear? What would you do differently?
I recently faced a fear. Periscope. Periscope is a live streaming app you watch on your smartphone just started last March. People broadcast live on various topics – and yes some are well done and some quite stupid and others can comment and add hearts if they like the content. It is a new way to connect with others, build an audience if you are a writer like me, and learn. I have gathered a ton of cool ideas and inspiration discovering others people's scopes.

I lurked behind the scenes for a month, learning what to do and what not to do.
I told my hubby I thought I may try this new social media and see what it was like – THAT WAS A BIG MISTAKE.
Or maybe not – I discovered once you tell someone else about a fear that person will hold your accountable – here I was facing the fear of going live – no second chance – to make a fool of yourself to the world – yes this broadcasts all across the world.
I came up with every excuse possible. I can be very creative, you know.
My phone wasn't charge.
The room was too dark.
Oops, we weren't in a place with good Wi-Fi.
I didn't know what to broadcast.
I wasn't ready yet.
To every excuse I took a baby step to "get ready" and suddenly I ran out of excuses. Not one left in the bucket of reasons never to try this.
"What's holding you back?" he asked gently.
"Guess I am just scared to try it."
FEAR!
Just do it.
    He said it.
           I thought it.
               I finally said it out loud.
Just Do It!!
Thinking will not over fear, but action will."
Clement Stone
So I did.
You can watch the nervous first timer on this website but clicking here.
Do what you fear and fear disappears.
David Joseph Schwartz
Fear gone. Yes I have only broadcasted a few times since then and still get anxious but I am no longer controlled and imprisoned by fear. In fact, the experience was freeing and fun.
What an interesting practice to take an inventory of the fears in your life. I bet there are some that need facing and eliminating. Just imagine how light you would feel without tugging around certain burdens.
What is your biggest fear?