How do you pray?  Often my prayers slip into comfortable routines, predictable patterns, yet prayer is all around us – like our breath.  So many different ways to talk with God are waiting to explore. The following is a part of a three-week series on prayer and its many forms.  Come explore with me ways to address God when words are inadequate and let's get to know God better by spending time with Him
.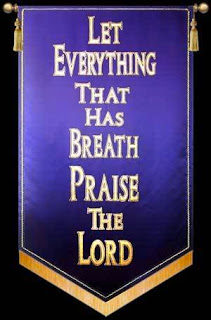 The Bibles teaches us to "Pray without ceasing." (1 Thessalonians 5:17)   How do we do this?
One type of prayer that has helped Christians across the ages to fulfill this command is the
breath prayer
A breath prayer is a very short prayer that can be said in one breath and repeated throughout the day.  It is an ancient form of prayer, found in writings as early as the second century. The prayer communicates a sense of nearness with trust and dependency on God.
Perhaps the best-known breath prayer is called the
Jesus Prayer

: "
Lord Jesus Christ, Son of God, have mercy on me a sinner.
" This prayer had its origin within the Christian tradition of the East and can be traced back to the sixth century. At the time, monks and other people who were seeking a deeper relationship with God sought some disciplined form of prayer that they could pray at any time in any place.
Discovering your own breath prayer is another approach. Often people find certain scriptures become breath prayers or even just one or two words, like "peace' or "Jesus."
Sample breath prayers are:
Show me your way, O Lord.
Give me strength, O Christ. 

Father, show me your love. 

The Lord is my shepherd
My God and my All. (Saint Francis)

Come, Lord Jesus!
I love you, Lord
Holy one, heal me. 

Holy Wisdom, Guide me. 

"This way of simple prayer, when we are faithful to it and practice it at regular times, slowly leads us to an experience of rest and opens us to God's active presence. Moreover, we can take this prayer with us into a very busy day. When, for instance, we have spent twenty minutes in the early morning sitting in the presence of God with the words "The Lord is my Shepherd" they may slowly build a little nest for themselves in our heart and stay there for the rest of our busy day. Even while we are talking, studying, gardening, or building, the prayer can continue in our heaert and keep us aware of God's ever-present guidance. The discipline is not directed toward coming to a deeper insight into what it means that God is called our Shepherd, but toward coming to the inner experience of God's shepherding action in whatever we think, say or do."
Henri Nouwen, The Way of the Heart

, pp. 82-83.
We are created for companionship with God. God does want to connect with us on a moment-by-moment basis. When we pray once a week or even once a day, we fail to take advantage of everything God has for us.  Breath prayers are a great way to keep in contact with our Heavenly Father throughout our day.
Anthony deMello

tells this story:
Said one traveler to another, 
"I have come a great distance to listen to the words of the Teacher, but I find his words quite ordinary."


"Don't listen to his words. Listen to his message."


"How does one do that?"


"Take hold of a sentence that he says. Shake it well till all the words drop off. What is left will set your heart on fire."


Set your heart on fire this week through prayer.